In addition to our 123,000 square foot building, we offer an outdoor multipurpose field.
Multipurpose Field
The Marshall University Multipurpose Field is the perfect spot for students to get together and show off their athletic skills right outside of the Marshall Recreation Center. The field is made of synthetic turf, which makes it perfect for intramural sports such as flag football, soccer, ultimate Frisbee and any other field sports. Groups and individuals are welcome to make reservations through the department's facility rental packages. On a beautiful day or even a rainy day, open recreation is encouraged if the space is not reserved. Field equipment can also be reserved free of charge by simply going to equipment checkout. In order to see if the field is available, schedules can be viewed on the iPad located just outside of the Proshop.
Field Policies
Marshall ID may be requested to verify authorized participants.
Only tennis shoes, turf shoes or molded cleats allowed. No metal or removable cleats permitted.
Participants may use field at own risk. Notify Campus Recreation Staff or call 911 in case of an emergency.
To reserve the field contact Campus Recreation at 304-696-4REC (4732). Check www.marshall.edu/campusrec for availability and schedule.
During open play, field should be shared with other users in a safe manner.
Field is open during Marshall Recreation Center's hours of operation. If gates are locked, field is closed and all use is prohibited. Violators may be prosecuted for trespassing.
Prohibited items include: food, gum, beverages (other than water), tobacco use, cooking or open flames, animals, tailgating during athletic events, and any activity deemed unsafe by Campus Recreation staff or Marshall Campus Police.
Please use receptacles for trash.
Vehicles prohibited other than emergency and maintenance vehicles.
Field is unavailable for use if a scheduled program or rental has reserved the space.
For more information about Outdoor Facilities, please contact: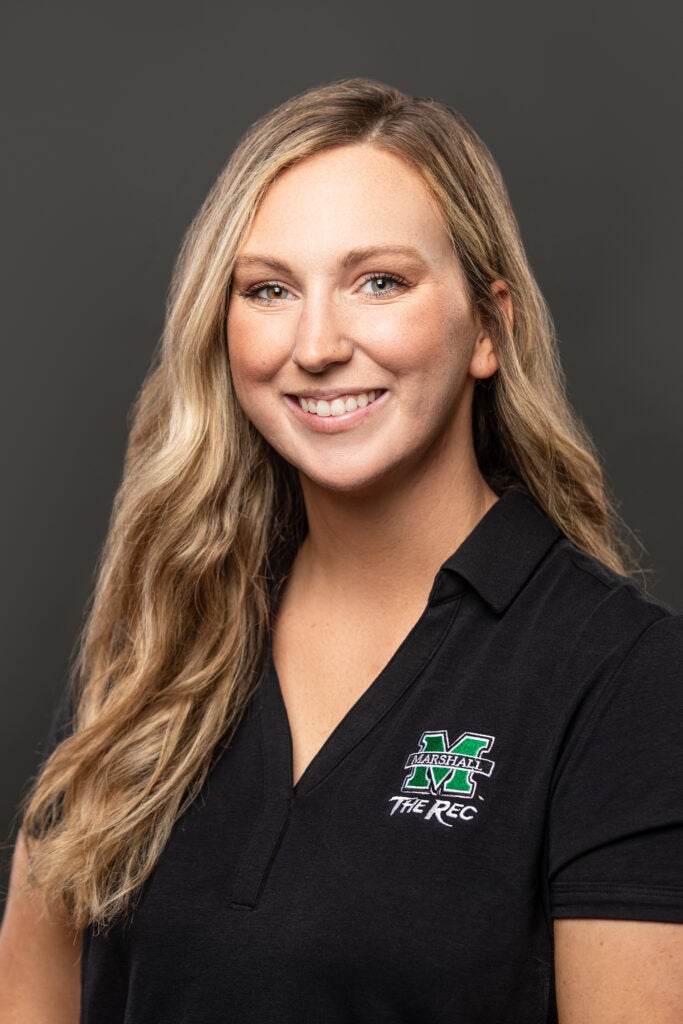 ---
Lindsey Peterson
Assistant Director of Facility Operations
---
Email: recrentals@marshall.edu
---
Telephone: 304-696-4107
---