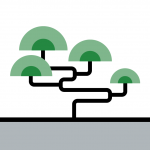 The Faculty Development Office provides professional development and recognition for new and experienced faculty members through workshops, conferences, mentoring, faculty awards, and grant opportunities.
The MU Service Learning Program assists faculty, students, and community partners in course-specific collaborations that connect learning objectives to public service and civic engagement.
The Writing Across the Curriculum Program supports faculty who wish to develop pedagogies that focus on writing as a means of learning.
New Faculty Orientation Follow-up: v1

New Faculty Orientation Follow-up: v1

Posted 1 year ago

Twenty-two members of our new faculty class met last Friday (9/11) to learn more about the policies of the Registrar's office and Digital Measures (specifically, planning pages). We began the session…

WACy first year

WACy first year

Posted 1 year ago

April Fugett

 

I have just celebrated my one-year anniversary as the Director of Writing Across the Curriculum.  I feel fortunate to have a WAC committee, a group of WACys, and CTL…

Who Are Learners?

Who Are Learners?

Posted 2 years ago

Karen McComas

I am just completing my second year as the Assistant Director of the Center for Teaching and Learning. I am learning (a selfish motive for my interest in doing…

Pedagogy and Technology Roundtable: Using Crocodoc to Respond to Student Work (Robert Ellison)

Pedagogy and Technology Roundtable: Using Cro…

Posted 2 years ago

The Pedagogy and Technology (PAT) Roundtables are open to all, facilitated by members of the faculty, and feature a specific topic or tool (and often both).

 

Please join me for our…

They Came, They Saw, They Looked Ahead: Faculty at the CTL Open House
PreviousNext