Marshall University offers three life insurance options through Securian, third-party administrator under PEIA; Basic Life, Optional Life, and Dependent Life. Coverage begins the first day of the month following enrollment and employment.
Basic Life Insurance
Available to Benefits-eligible employees
Term insurance has no cash or loan value
Policy doubles in cases of accidental death
Enrollment period is the

month of hire.

An employee may enroll for the basic life insurance policy only, even if not enrolled for medical insurance
A statement of health form to PEIA is required for approval of insurance coverage after the initial enrollment period
How to enroll in Basic Life Insurance:
---
Optional Life Insurance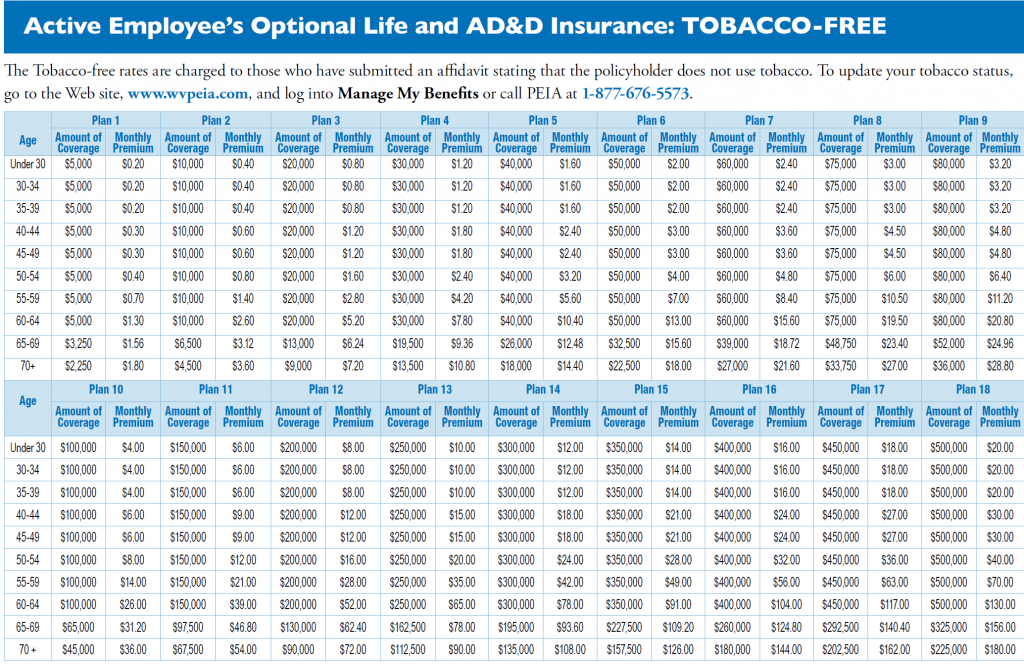 Available to Benefits-eligible employees
There are 18 options available by the employee's age.
An employee may choose optional life insurance during the month of employment.
PEIA offers up to $500,000 of optional life insurance which is also decreasing term coverage.
However, if an employee chooses more than $100,000 of coverage, he or she will be required to complete an Evidence of Insurability Application form.
Active employees may increase their optional life insurance at any time by submitting an Evidence of Insurability form and being approved by the life insurance carrier.
This is term insurance that has no cash or loan value.
Premiums, which are based on the amount of coverage selected, the age of the employee, and tobacco use status, are paid by the employee. Tobacco-free rates are available to those who submit an affidavit stating that the policyholder does not use tobacco.
How to enroll in Optional Life Insurance:
---
Dependent Life Insurance
Available for eligible spouse and dependent children.
There are five plans available that range from $5,000 to $40,000 for a spouse and $2,000 to $15,000 for each eligible child.
The regular enrollment period is

the month of hire

.
Premiums are paid by the employee.
How to enroll in Dependent Life Insurance:
For new employees or existing employees new to PEIA, you can enroll online through the Manage My Benefits link.
For employees who have had PEIA in the past, you will use the paper form.