Important PeopleAdmin Changes!
---
PeopleAdmin has updated their user interface.
New Menu and Screen Names

The Applicant Tracking screen 

(blue screen)

is now the Hire screen.  The Position Management screen

(orange screen)

is now the Positions screen.
There is also a new module Navigation Menu. To move to different modules You will click on the three blue dots (

…

) as shown. The menu will drop. All images are shown below.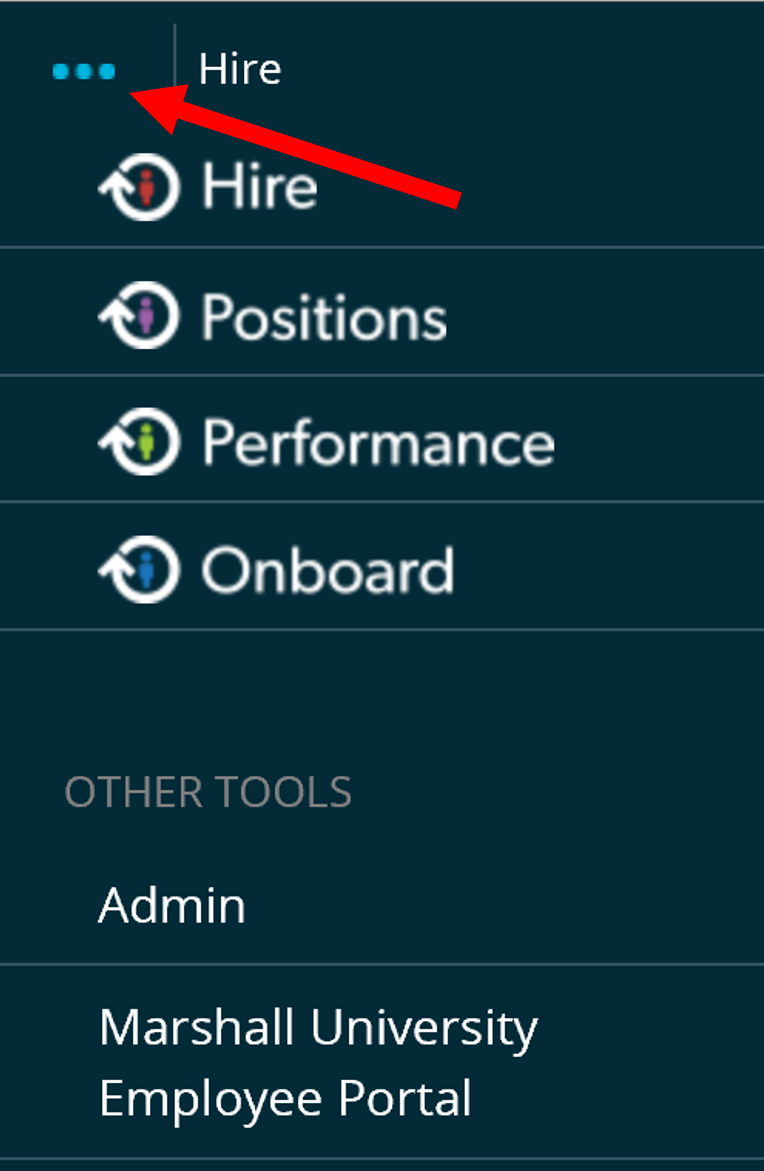 ---
Navigation – We have instructions on how to navigate through the new system.
---
New Inbox The new inbox displays tabs for Hiring Proposals, Position Requests, Onboarding, etc. It has the option for creating your own filters.  It also shows the number of days a posting or position request has been in the current state.

---
Saving Pages as Favorites You can now save pages/searches as favorites so you will have a personalized menu. When you go to a page as shown below "Postings/Non-Classified/Classified Exempt," there will be a star next to it. If you select the star, it will place it in your shortcut drop-down menu to the right of the screen.

---
Revised Instructions

You can also view the Search Process on the PeopleAdmin Resources page in a full document.
How to begin using the PeopleAdmin system

How to apply for jobsTo apply for jobs in PeopleAdmin, you must first have an account. Once you have created your account, you can begin applying for a job.
How to begin using the employee portalYou must have an Employee Profile (Role). If your role is not correct, you will not be able to access the information you need.
 How to Log-in to the employee portal
The Search Process for Posting Faculty and Staff Position in PeopleAdmin 
How to post a Graduate Assistant position
Frequently Asked Questions