Marshall ranked among West Virginia's best employers by Forbes magazine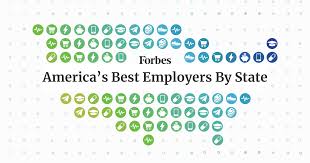 Forbes magazine has published a list of America's Best Employers By State, with Marshall University ranked fifth overall in West Virginia. To compile the list, Forbes partnered with Statista, a research company, to survey about 50,000 Americans working at companies with at least 500 employees.
President Jerome A. Gilbert said, "We are honored to be recognized by Forbes as a top employer, and proud to be listed alongside leading businesses like Toyota North America, DowDuPont and West Virginia University.
"I think we have an outstanding group of employees at Marshall, and I am gratified our employees value being part of our university family. We remain committed to making Marshall a great place to work."
About our University and what we do
Marshall has become a leading public university, providing innovative undergraduate, graduate and professional programs in 200 academic fields. Our vision is focused on growth aimed at providing world-class learning.
HR helps move the University forward by providing services to the faculty and staff that promote success. Employees have resources available to improve their careers and life outside of work.
What brings you to our site