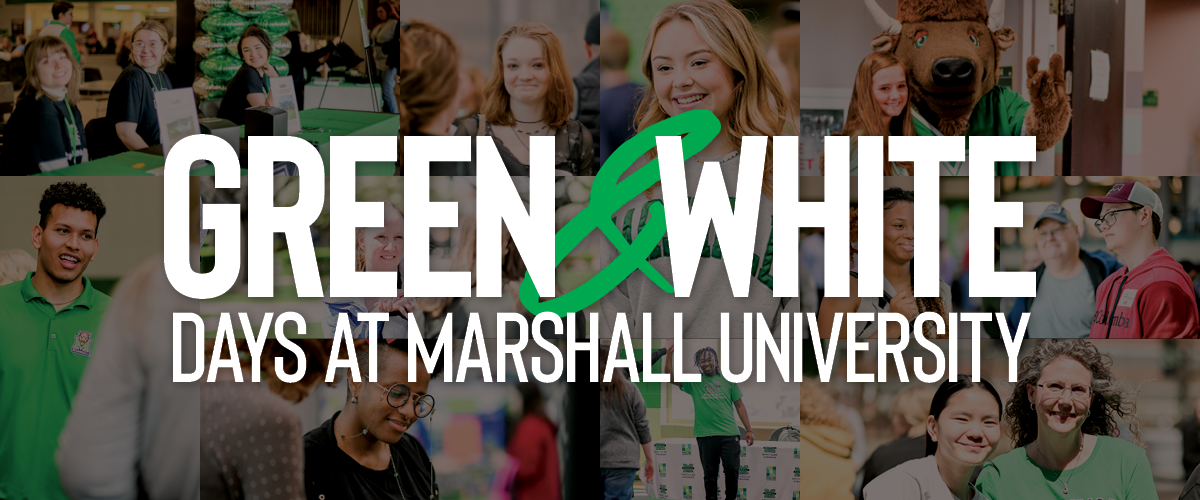 We can't wait to see you this spring!
We will be waiving all enrollment fees for incoming students on the day of the event.
Seniors can apply for free without paying the $40 application fee.
The $100 enrollment deposit will be waived for any admitted student ready to commit to Fall 2024! They can also pick up their Herd Sweatshirt.
Housing and Residence Life will be waiving their $200 housing deposit.
Green and White Day Events
Check-in for the event begins in the lobby of the Memorial Student Center (1680 5th Avenue Huntington, WV 25755). You can find the student center at #38 on our campus map.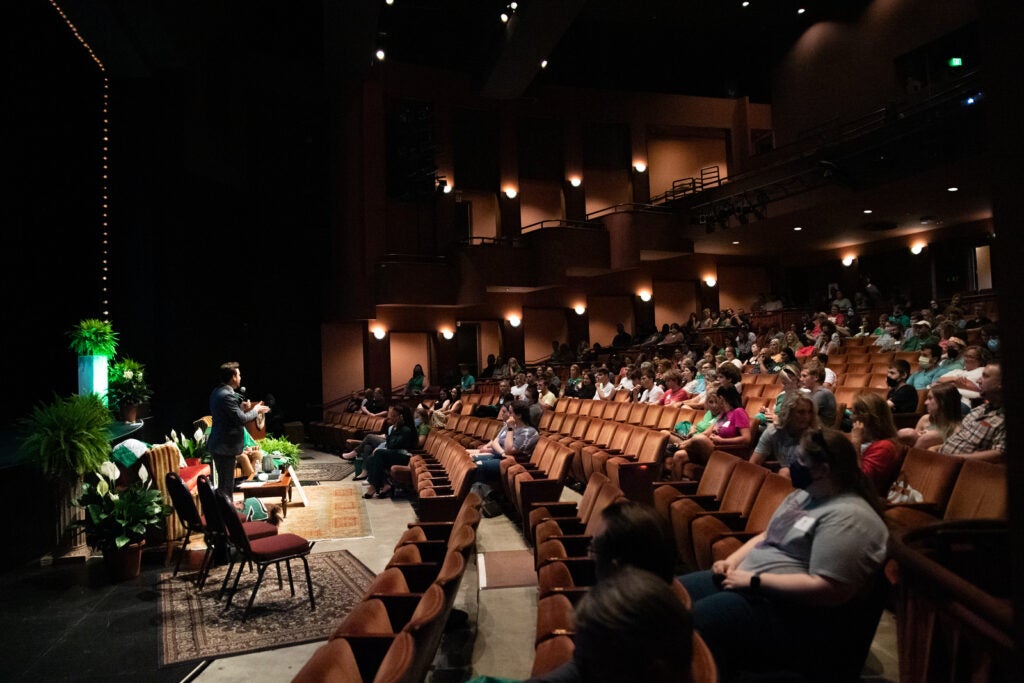 Start your day earning fun prizes with some Marshall Trivia, followed by words from some of Marshall's administration. This session will conclude with a panel consisting of current Marshall students, representatives, and parents.
A fan favorite of Green and White Day – the Academic Showcase is your chance to explore all of our colleges and majors. Our award-winning faculty, staff, and students will have over 90 booths set up in the Marshall Rec Center, ready to answer your questions and show off their exciting programs.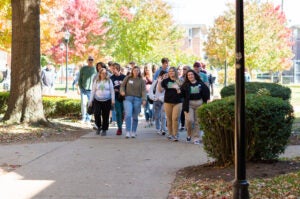 After the showcase, you can head to lunch, the residence halls, or the Memorial Fountain to catch a campus tour at noon.
Experience lunch like Marshall students at Chic-Fil-A in the Student Center or in Harless Dining Hall, our buffet-style dining facility. We'll pick up the tab!
Our residence halls are located between your walk back from the Rec to the Student Center.

If you reference our campus map, the Rec is #28, First Year South is #22, Towers are #33, and Buskirk Hall is #26. There will be staff in each hall to show you around.
Campus tours will dismiss from the Memorial Fountain behind the Student Center multiple times throughout the afternoon.

Our 30-to-45-minute student lead tours will weave around the academic side of campus (you experience the rest throughout your day!) and take you inside Drinko Library. Feel free to ask your guide questions, like their favorite thing about being a Marshall student or why they chose Marshall University.
Get a more in-depth look at the college of your choice! See your future professors in their element and learn what makes Marshall different from other schools. To sort our majors by their college click here.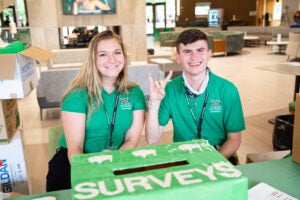 Participants can end their day by returning to the Memorial Student Center to fill out a short evaluation in exchange for a Marshall T-Shirt!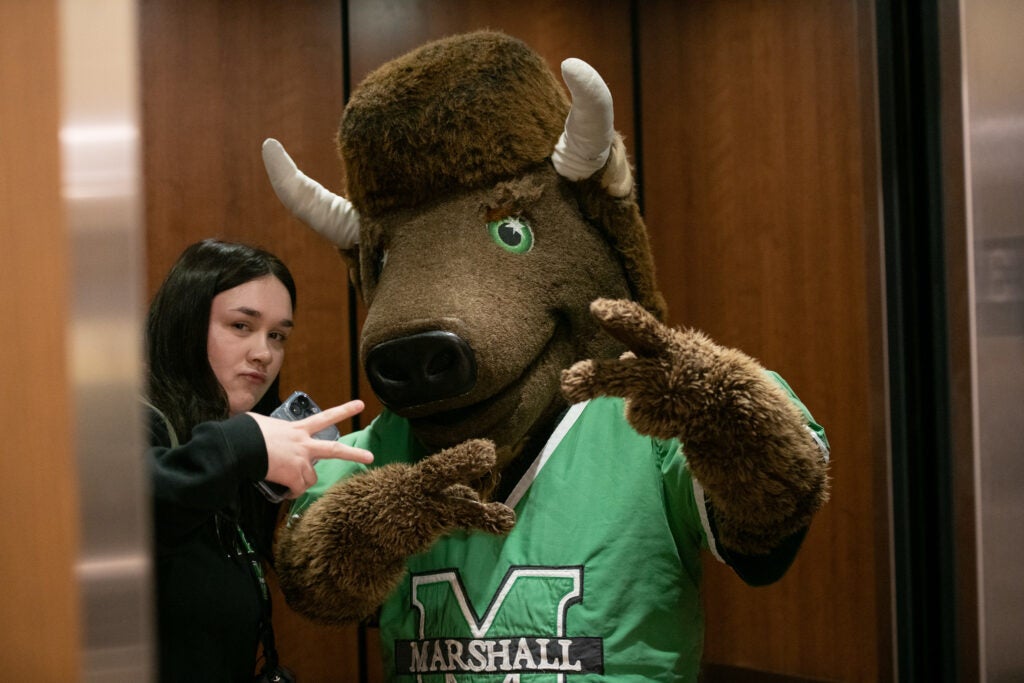 In addition to the list of events – Admissions, Financial Aid, and Housing and Residence Life will be available from 11:00 – 4:00 PM in the Memorial Student Center to answer any additional questions you might have throughout the day.
If you have any further questions, feel free to reach out to Lisa Williamson at lisa.williamson@marshall.edu or 304-696-3996.