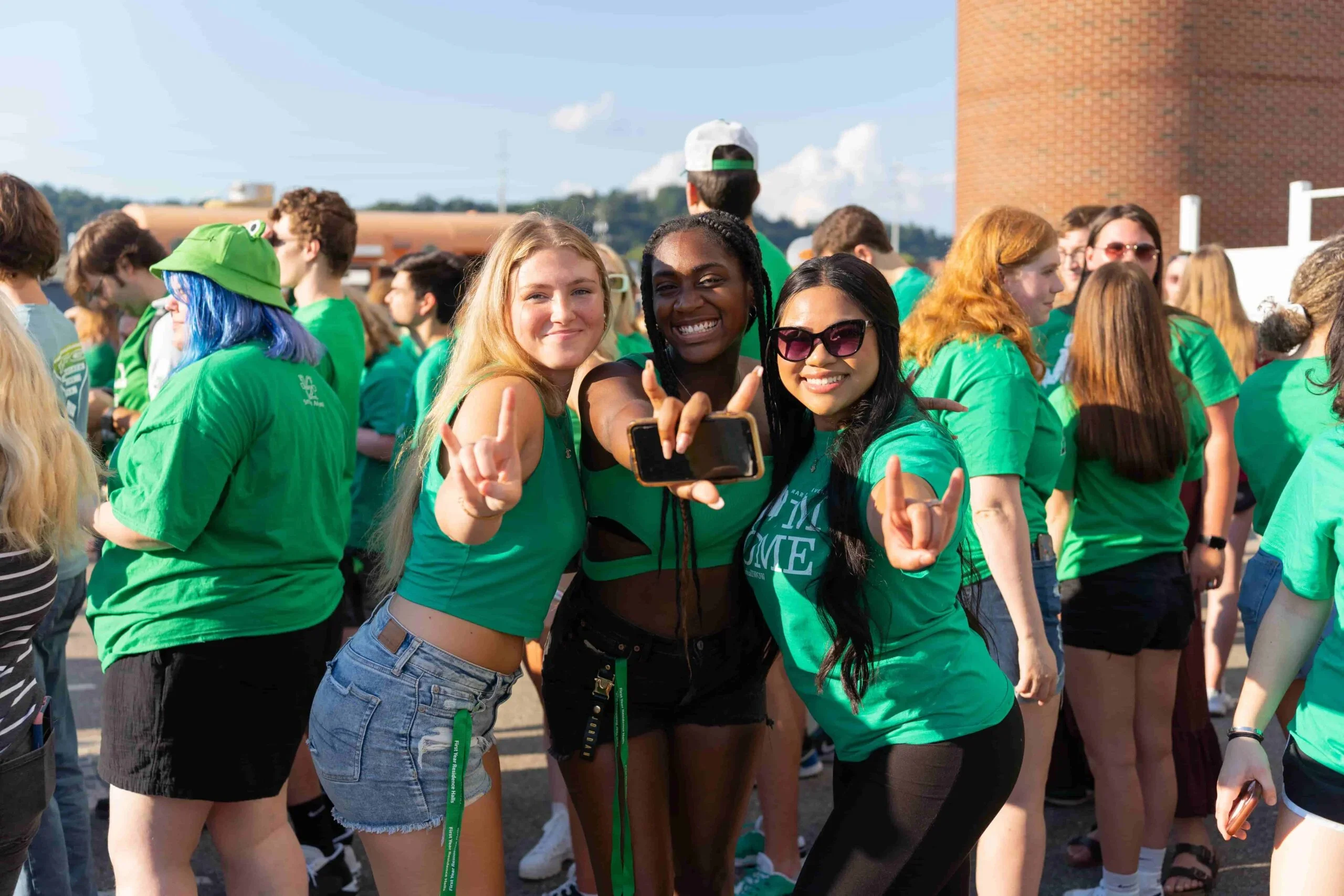 Your Moment Starts Now
Welcome to Marshall University!
We are thrilled to have you in our Class of 2027 – and we can't wait to help you kickstart your Marshall journey! Week of Welcome (WOW) is a campus-wide series of activities, special programs, and events – designed to engage, inform, and welcome students to the Marshall community.
By participating in WOW, you will:
Meet and connect with fellow students.
Establish a connection within your chosen academic area.
Become familiar with various resources available for your physical and mental well-being, academic success, co-curricular involvement, and overall personal growth.
Get free t-shirts, Marshall swag, food and make lasting memories!
Questions
Contact us anytime for questions about WOW or anything else related to your upcoming arrival at Marshall.