Bachelor of Fine Arts in Fine Arts
Ignite your inner artist and start your career with a BFA from the nation's premier center for the visual arts at Marshall University.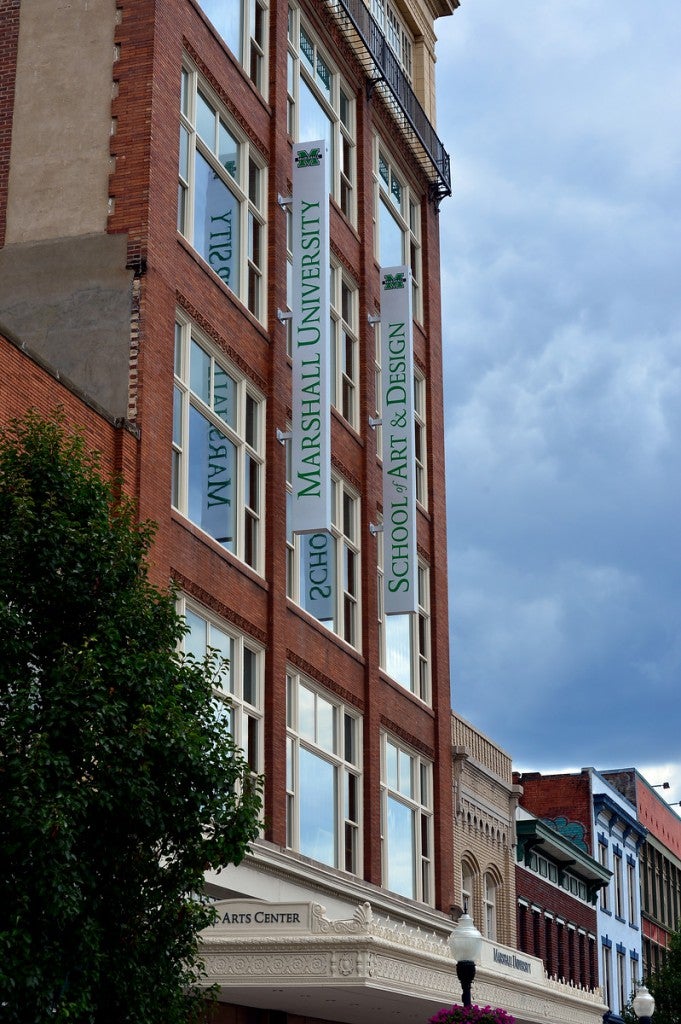 Marshall University's Visual Arts Center overlooks Historic Downtown Huntington, West Virginia on Third Avenue. It houses all of the majors within the School of Art and Design except ceramics and sculpture, which are taught in the university's Art Warehouse on campus.
Opened in 2014 as the new home for the School of Art and Design, the Visual Arts Center at Marshall University in downtown Huntington, West Virginia is the six-story mecca for all your creative needs, including animation, new media, textiles, drawing, painting, foundation studies and more.
Marshall's art program features:
Additionally, we offer classes to help get you certified to teach art education.
CALL FOR ENTRIES!! CASH AWARD!!
The School of Art & Design is proud to announce our 5th anniversary of the Annual National Juried Exhibition. This year we are pleased to have Geoffrey Fleming, the Executive Director of the Huntington Museum of Art, serve as our juror. Mr. Fleming has recently come to Huntington from his former post as the Director for the Southold Historical Society, Inc. in Southold, NY. In addition to selecting the works for the Annual National Juried Exhibition, Mr. Fleming will choose one artist to receive the Juror's Choice Award and accompanying cash prize. The exhibition will take place for the second time in our beautiful Visual Arts Center located in downtown Huntington. Last year, the number of entries more than doubled from previous years. We look forward to eclipsing those numbers again this year as word of our facilities and visual arts program continues to spread. Entries are due November 2. For the full prospectus, click here.