Bachelor of Fine Arts in Fine Arts
Ignite your inner artist and start your career with a BFA from the nation's premier center for the visual arts at Marshall University.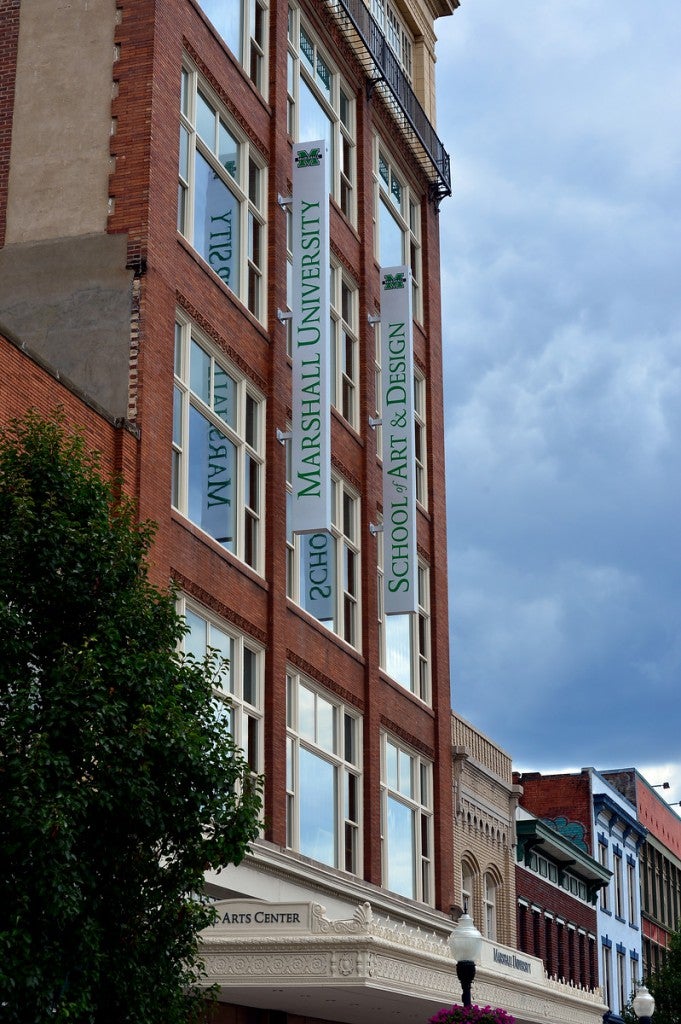 Marshall University's Visual Arts Center overlooks Historic Downtown Huntington, West Virginia on Third Avenue. It houses all of the majors within the School of Art and Design except ceramics and sculpture, which are taught in the university's Art Warehouse on campus.
Opened in 2014 as the new home for the School of Art and Design, the Visual Arts Center at Marshall University in downtown Huntington, West Virginia is the six-story mecca for all your creative needs, including animation, new media, textiles, drawing, painting, foundation studies and more.
Marshall's art program features:
Additionally, we offer classes to help get you certified to teach art education.
Come join us in Huntington, WV, a Certified Arts Community!
We have an opening for a full-time faculty position in the School of Art & Design at Marshall University.
https://marshall.peopleadmin.com/
Assistant Professor – Foundations
Review of complete applications will begin on December 15, 2014 and continue until the position is filled. Applications received by December 15 will receive preference.
Position begins Fall 2015
Tenure-track position
Rank and salary are commensurate with qualifications and experience.
Learn across the globe in our study abroad program:
In May 2014, 17 students and two faculty members from Marshall University's College of Arts and Media journeyed more than 4,000 miles to immerse themselves in Florence, Italy's rich history and culture for three weeks.
Take a trip around the world.