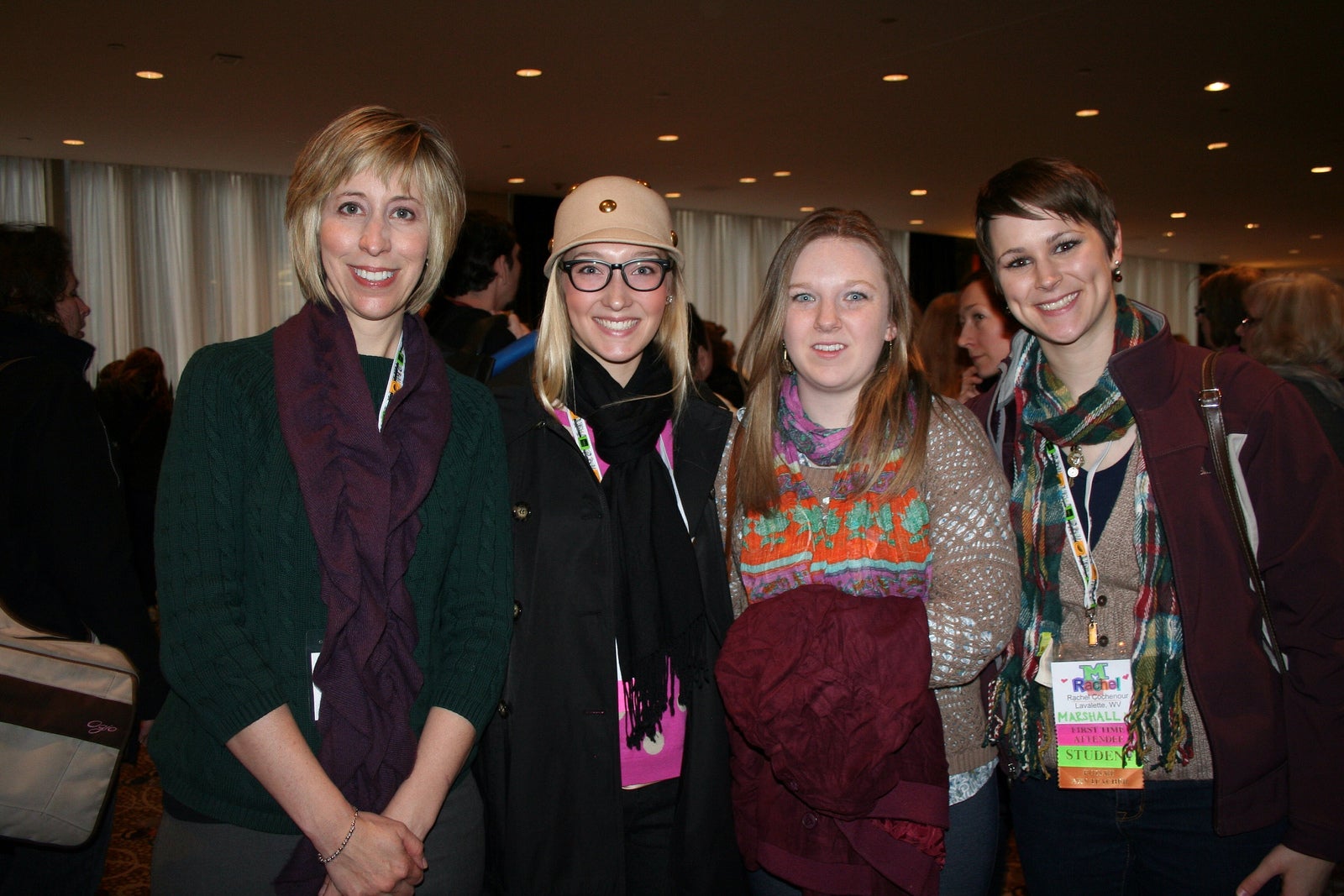 The Art Education area of study prepares students for teaching art in elementary and secondary settings. Students complete foundation courses in general studies, education and in art and design.
The art education program of study provides students with a strong studio foundation. Courses in the School of Art & Design include: drawing, painting, graphic design, photography, sculpture, and ceramics. Students also complete courses in art history and art education methods.
What is it like to be an art education student at Marshall?
Art education courses center on a comprehensive approach. Comprehensive art education includes the study of visual culture and the four disciplines: art production, aesthetics, art criticism, and art history. During this course of study students examine methodologies for teaching art, they construct units of instruction,  formulate their teaching philosophy, and create a teaching portfolio.
Professional education core classes provide students with knowledge in learning theories, assessment, classroom management, child development, and diversity. Students utilize and demonstrate their skills in several field experiences. For eligibility in the education core, students are required to complete the Praxis Core Exam.
The Bachelor of Art Education program culminates with a student teaching experience. In order to attain a West Virginia teaching certificate, students will need to successfully complete Praxis II tests in Art Content Knowledge and The Principles of Learning and Teaching.
360 panorama