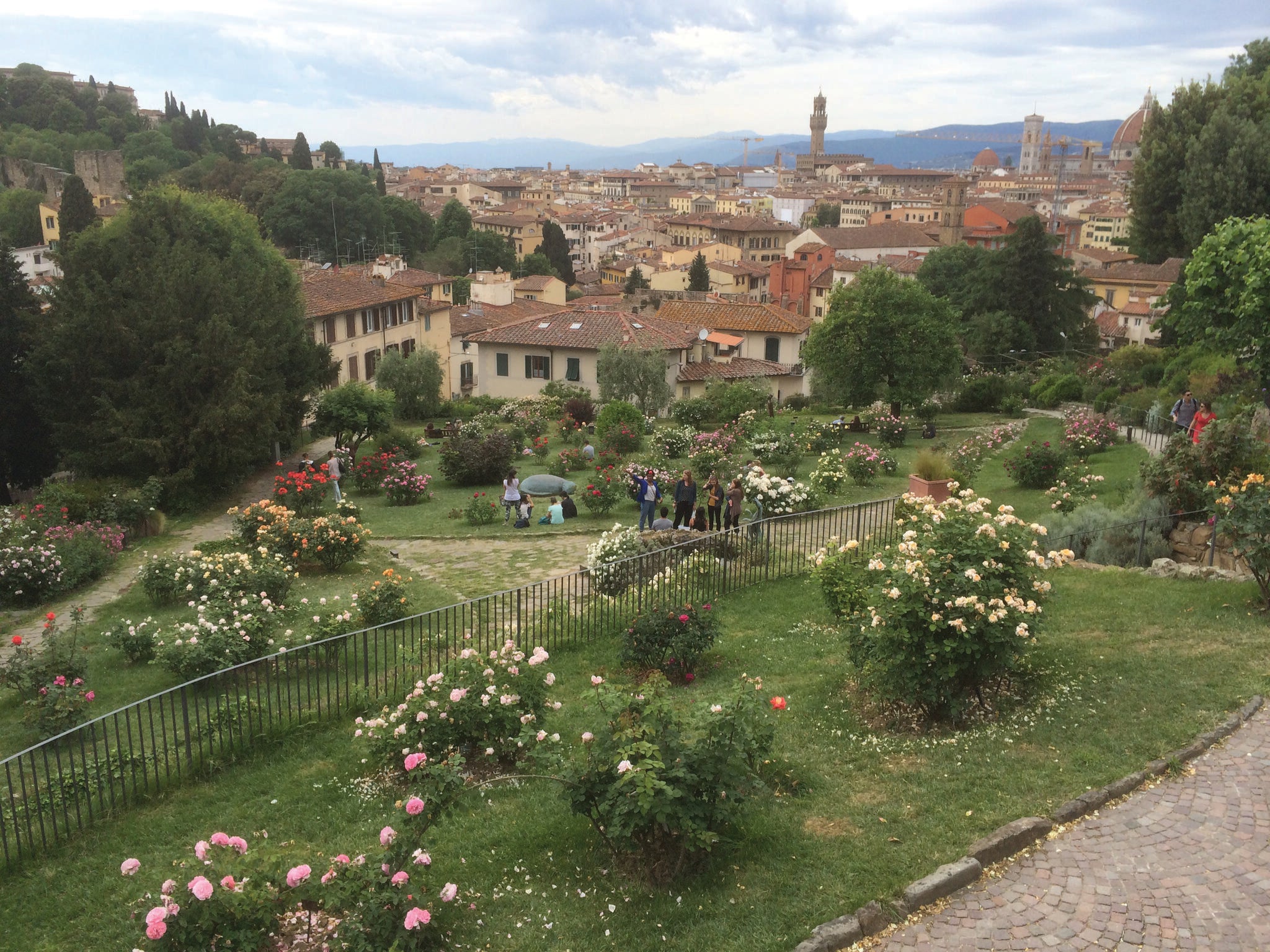 ---
The School of Art & Design places a lot of emphasis on the power and effectiveness of travel as part of the educational process. Travel to new environments, cultures and landscapes changes a person in meaningful ways. It sharpens the senses, creates informative and useful situations in which critical thinking grows, enhances a sense of empathy towards others, it reframes the way one sees his or her origins and standards, and also creates a thirst for more travel. Presently, the School of Art & Design has several travel opportunities. Follow the links above to learn more.
Click here to see a video about our 2014 New York trip.
Click here to see a video about the international traveling opportunities available at through our college.
Above: Students on the Florence trip in 2013 enjoy the Giardino delle Rose (Rose Garden) that overlooks the city. Near the top of the hill is Piazzale Michelangelo, which houses a copy of Michelangelo's famous "David," and at the top of the same hill stands the beautiful San Minato al Monte church, which was built in 1018.