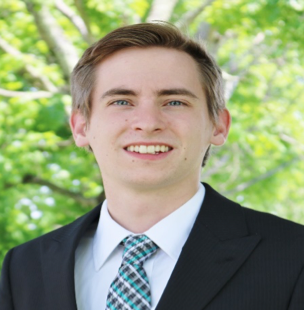 Logan Carpenter
1. Why did you choose Computer Science as your major?
I enrolled in my first Computer Science class when I was a junior in high school. I also took the AP Computer Science course the following year. I decided to major in Computer Science not only because I enjoyed the class, but also because there was considerably more to learn about the topic.
2. Why did you choose to attend Marshall University?
Straight out of high school I was very free-spirited therefore I was only interested in colleges that were away from my home. When I toured Marshall, I loved the layout of campus. I realized most of campus was flat. A walk from one class to another would take at most 10 minutes. This is hard to come by in West Virginia and it is very beneficial to college students.
3. What has been your favorite Computer Science class as a student and why?
Software Engineering was probably my favorite Computer Science class. I really enjoyed working with a team and being able to develop our own application.
I also enjoyed working on research with my professor and I treated it as if it were a Computer Science class. I was able to focus primarily on wireless networks and mobile computing. I was awarded the Undergraduate Creative Discovery Scholar and Undergraduate Research Scholar Award and the NASA West Virginia Space Grant Undergraduate Affiliate Fellowship Program Award. I have published one journal paper and three conference papers. Working on research projects has been more hands-on work and has given me the chance to build up my resume.
4. What do you plan to do after graduation?
I will be working with the Federal Government (West Virginia) on application system development.