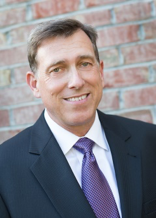 Welcome to the Department of Applied Sciences and Technology!
The department offers several distinct program opportunities that all provide exciting career opportunities. We offer both undergraduate and graduate degrees.
Marshall's Occupational Safety and Health program offers undergraduate and graduate degrees. The BS program is accredited by both ABET and BCSP. The employment outlook degreed safety and health professionals for the next 10-15 years is excellent! Our graduates currently work for major companies in a wide variety of industries all over the world.
The occupational safety and health profession is focused on protecting workers and the public by working with and advising employers of safe methods, practices, and requirements. Occupational safety and health professionals interact with workers across a variety of jobs with the goal of minimizing or eliminating harm to protect human health. Employers from every industry and profession hire and rely upon safety professionals to keep them in compliance with legal requirements and industry safety standards. It's a rewarding profession for those who enjoy communicating with others, observing a variety of jobs and work environments, working from both the office and in the field, and using problem-solving skills. Marshall's program is well-connected with employers nationwide that look forward to hiring our graduates.
Our Master of Science in Environmental Science program complements science or engineering undergraduate degrees and can accommodate students from any undergraduate major. The degree provides an understanding of the scientific, business and legal frameworks in which environmental decisions are made, and addresses sustainability, compliance, and risk minimization. The program requirements are flexible so you can tailor your studies to your needs by selecting electives like watershed management, groundwater science, ecosystems, regulations, site assessment, sustainable energy and courses in environmental policy, in addition to core courses such as environmental law and environmental risk assessment.
The Technology Management Graduate Degree Program creates well-prepared managers of technology armed with innovative ideas, leadership skills, and the business acumen needed to positively lead tomorrow's organizations. Program coursework maintains a practical emphasis, with hands-on, real-world application, and research-based learning designed to develop skills that can be used on the job immediately.
In addition to the program's essential core courses, five Areas of Emphasis are available: Information Technology, Information Security, Environmental Management, Manufacturing Systems and Transportation Systems and Technologies.
We appreciate your interest in Applied sciences at Marshall University. We hope that you will explore our program areas and look forward to you joining our Department. If you have any questions about our program offerings, please call us or send me an email. We would enjoy meeting with you and discussing your career interests.
Sincerely,
James D. McIntosh, CIH, CSP
Professor & Chair of the Department of Applied Sciences and Technology
James Mcintosh