Rank
Professor
Educational Background
PhD, Stony Brook University, 1997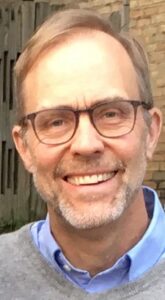 Interests and Specializations
Geomythology, Shakespeare/Renaissance Literature and Culture, Literary Theory, Science Fiction, Science and Literature. I've been called a "geomythology expert" by The Atlantic Monthly, and my work appears in BBC Future, The Independent (UK), The Conversation, Hakai Magazine, Newstalk (Ireland), and the Epoch Times (Israel)
About
Dr. Burbery's second book is Geomythology: How Common Stories Reflect Earth Events. Routledge, 2021. 109 pages. The book provides an accessible, engaging overview of the emerging field of geomythology, a discipline that gleans scientific truths from myths, tales, and legends. Topics include griffin legends, Cyclopes stories, killer lakes, human-eating birds, and "fire devils" from the sky, all of which contain proto-scientific insights.
"A superb production … 5 stars." — Patrick Nunn, geographer, author of Worlds in Shadow: Submerged Lands in Science, Myth, and Memory
"Timothy Burbery's Geomythology: How Common Stories are Related to Earth Events [is] geomythology's first textbook." — BBC Future
Dr. Burbery's first book, Milton the Dramatist (Duquesne University Press, 2007) fills a long-standing gap in Milton scholarship by considering his dramatic works (Comus and Samson Agonistes) and projected plays, and thus restores a more equitable balance to our understanding of Milton's total literary achievement.
"A refreshingly original study … covers a lot of ground very neatly and effectively … groundbreaking work." — Studies in English Literature
"[In Milton the Dramatist] Burbery is admirably clear, attentive to the full range of critical debate, and thorough in his analysis of relevant issues. In all these ways, his book is a model of responsible literary criticism. … Burbery's argument contributes substantially to showing how staging completes and enhances what has too often been seen as merely an armchair poem." — Renaissance Quarterly
In addition, Dr. Burbery has been published in Milton Studies, Milton Quarterly, The Ben Jonson Journal, English Language Notes, Christianity & Literature, and Books & Culture.
Dr. Burbery is married to Hannah Burbery, and their children are Pete and Claire Burbery. Also a part of his family is a Labrador/Collie mix named Brownie.
Favorite Quotes
"The solution to the riddle of life in space and time lies outside space and time." — Ludwig Wittgenstein
"The intellect, that dealer in second-hand goods …." — George MacDonald
Courses Taught
Hobbits in Appalachia; Scientific and Technical Writing; Ecocriticism; Game of Thrones & Shakespeare; Literary Forensics; Shakespeare; Milton; 17th Century Poetry and Prose; Green Tolkien; Tolkien and Film; Tolkien in Context; Gnosticism and its Discontents; Lingua-Palooza/Texting the World; British literature I and II; The Art of the Novel; Introduction to the Short Story; Introduction to Poetry; Introduction to Drama; Creative Writing; American Literature since 1865; English Composition I and II