Spring 2024 Waitlists
300/400-level English Dept Waitlist (all students): https://forms.gle/GKFsK3ksnp9Wpayw
100/200-level WEB English Dept Waitlist (ONLY students in online degree programs): https://forms.gle/mLKkwG4WZDrVeXTm8
Welcome to the English Department
This site's where you'll find specific information regarding our undergraduate and graduate English programs here at Marshall University. You can learn more about our courses, the degree paths you can choose, or our dedicated students and faculty, and their many accomplishments and interests.
We've also got a lot of Good News to share with you. Read about RaJon Staunton, who was chosen to represent West Virginia in a Teen Vogue article. The article showcases how individuals a celebrated Pride during the pandemic.
Check out what an English degree can do for you, and read about our Visiting Writers Series, or our literary magazine Et Cetera. And there's the annual William J. Maier Writing Awards (for which all students in our courses are eligible), and our chapter of the English honors society Sigma Tau Delta. And, of course, there's more.
So, contact us, and let us know if you have questions.
Donate to the Department of English!
Through The Annual Fund you can designate a gift to benefit the English Department. Annual Funds designated to the English Department help support numerous projects that include guest speaker lectures, department scholarships, student travel, faculty development, classroom equipment, and student/faculty research. Follow the steps below to donate one time or choose the recurring option.
https://give.marshall.edu/project/26398
Select College of Liberal Art from the list on the right side of the page.  (Pictured here or click on this green button)

On the next page select Department of English from the drop down pictured here.

Are you new English major? Come by the main office in the English Department and pick up your shirt today.
We want to make sure all of our English majors get this exclusive t-shirt designed by Sid McCoy. Check out Sid's awesome design: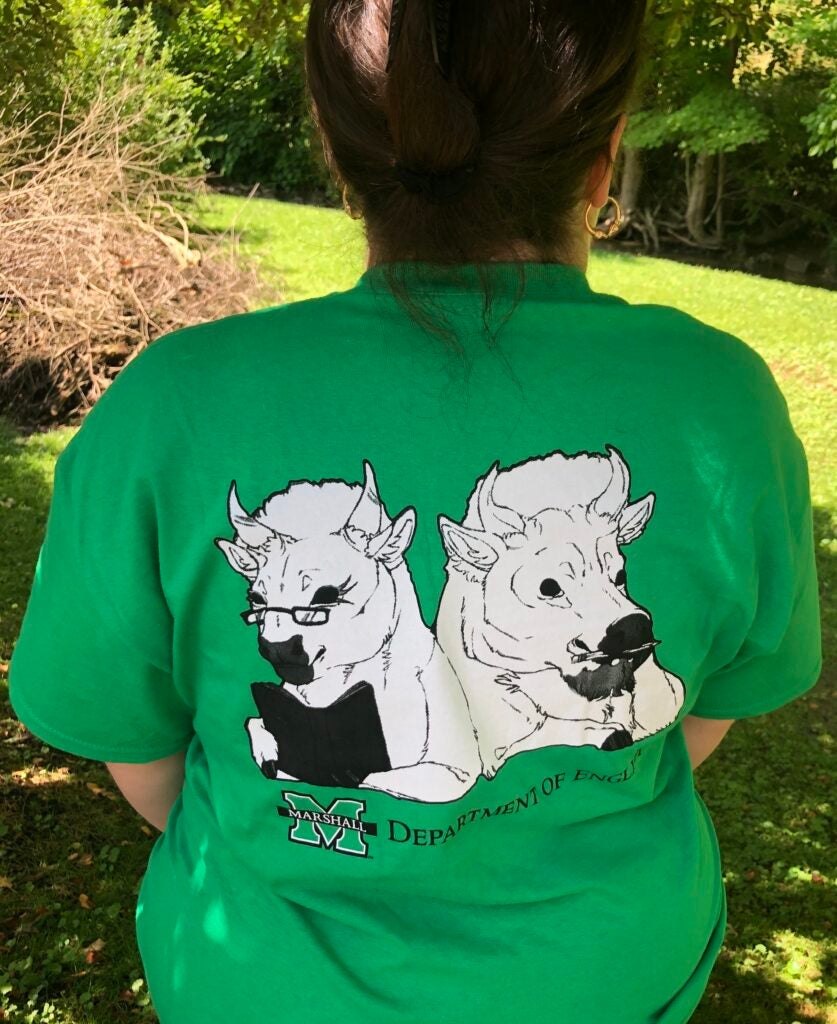 To stay updated on news and events on Facebook, Instagram, and Twitter.