Check out the Critical Humanities Journal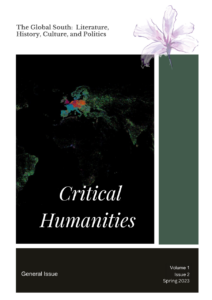 Critical Humanities is a biannual, peer-reviewed, inter-disciplinary and international journal. It is published by Marshall University. CH is an open-access journal; and we are committed to making innovative research and scholarship accessible to all. We provide a forum for current scholarship on critical theory, cultural studies, history, literature, music, philosophy, and religion. We accept submissions on or about any subject provided they critically engage with multi-ethnic & indigenous America, the Global South, and the American South. We also publish book reviews and interviews. Book authors, artists, filmmakers, and creative writers may contact us if they wish to get their books or films reviewed or have their interviews published with us.
Indexed in Directory of Open Access Journals.