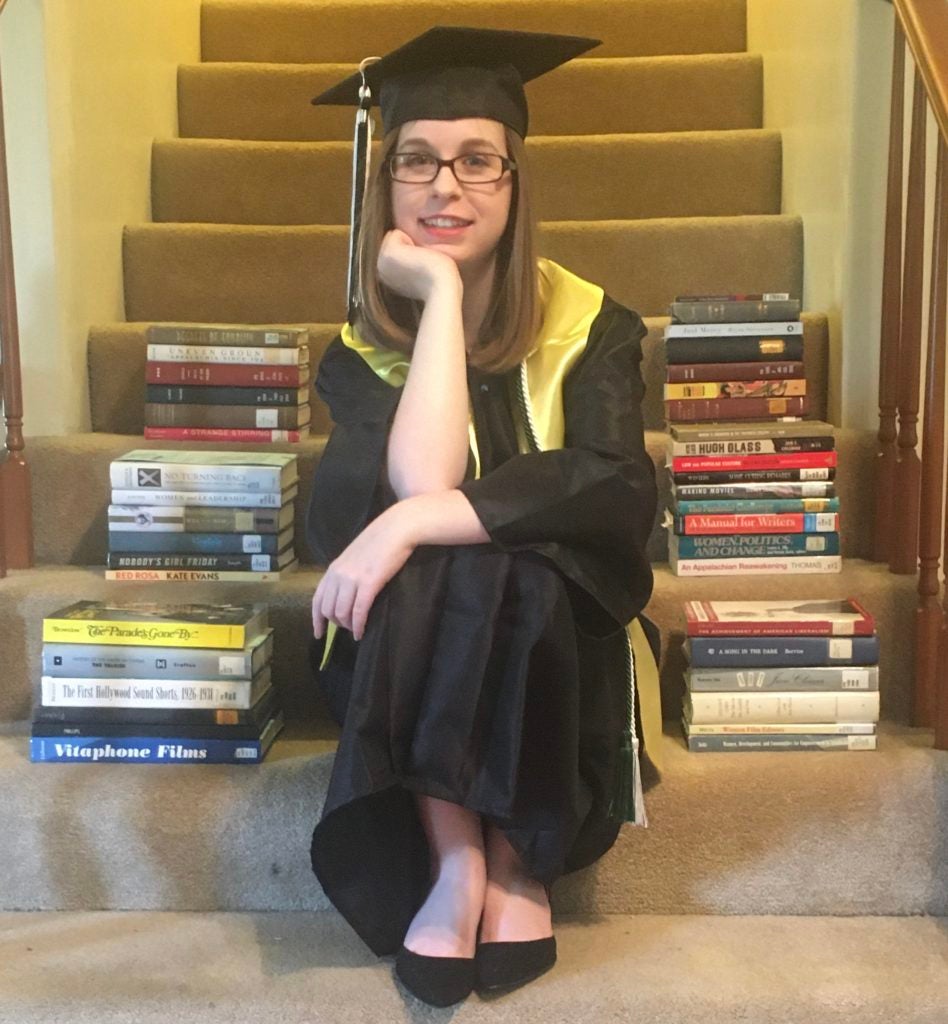 Hometown: Proctorville, Ohio
Majors:
English and History
Minors:
Film Studies and Digital Humanities
Honors or awards:
Outstanding Academic Achievement in English 2020 and member of the Honors College
Emily will be pursuing an MA in Communication Studies here at Marshall.
When asked if there was
a particular course or memory that stands out
when looking back over her time as an English major she said:
"If I hadn't been placed in Prof. O'Malley's ENG 200H class freshman year, I wouldn't have become an English major. I'm so glad I was, and I did."

Congratulations, Emily!