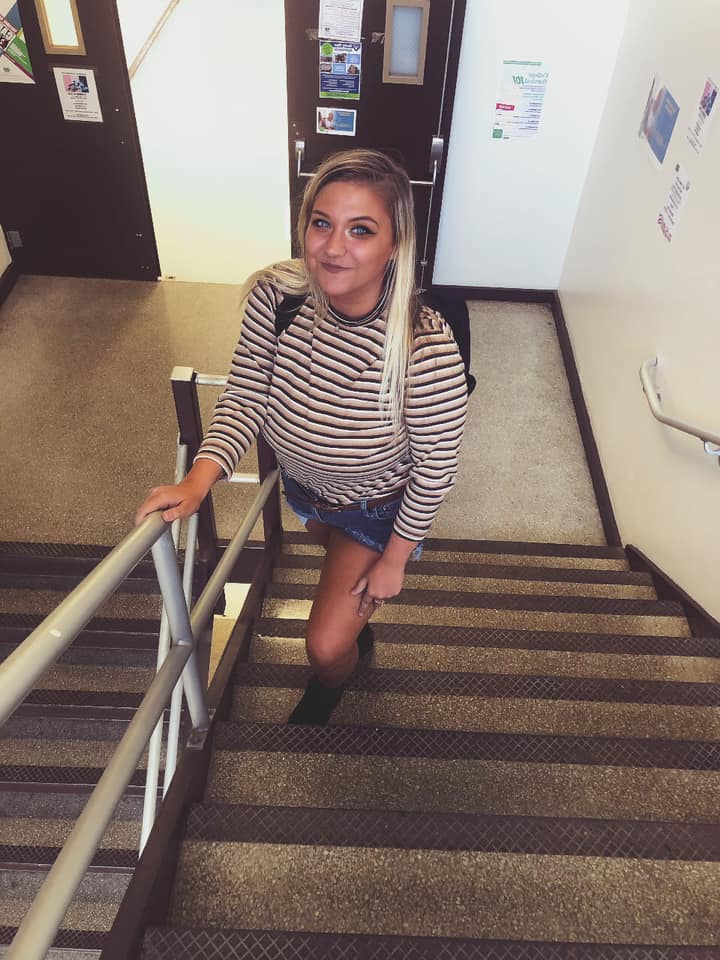 Hometown: Parkersburg, WV
Major:
English
Minors:
Women's Studies and Sexuality Studies
Honors or awards:
Dean's List
Future plans: "Two more years at Marshall for my MA, fingers crossed!"
When asked if there was
a particular course or memory that stands out
when looking back over her time as an English major she said:
"Taking ENG 350 with Joel Peckham. I actually met my current roommate in this class. She's one of my best friends. We read Flannery O'Connor's
Everything That Rises Must Converge
and suddenly I feel in love with learning as much as I could about anything I could."

Congratulations, Kristin!