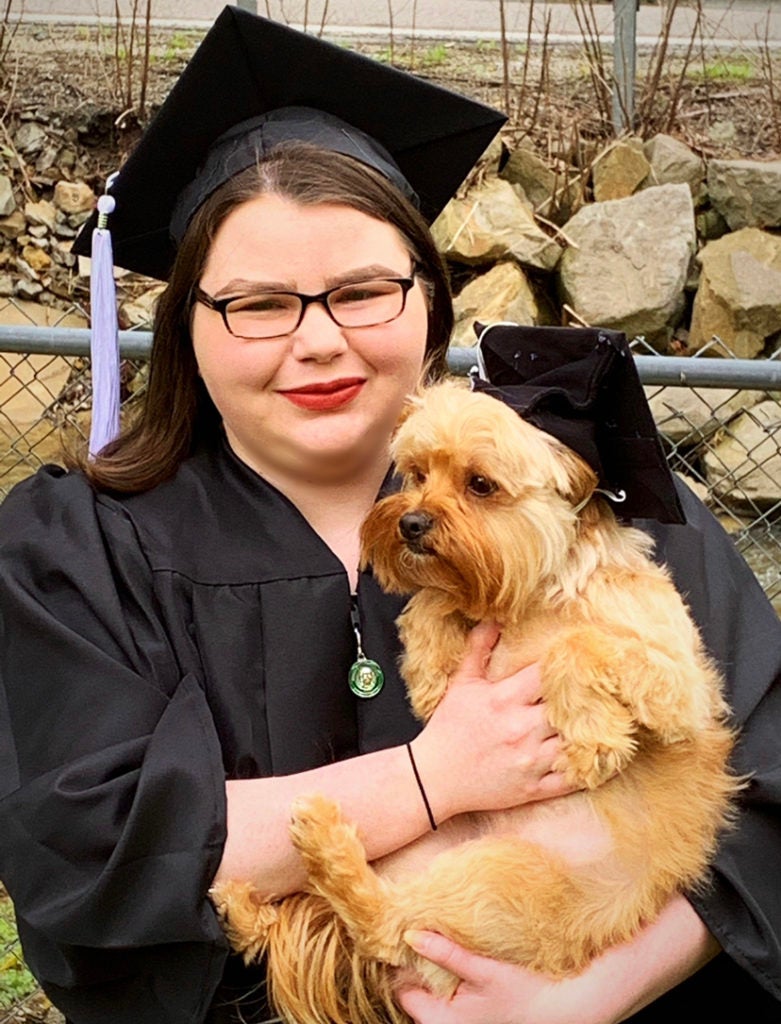 Hometown: Matewan, WV
Majors:
Literary Studies, Creative Writing, and Humanities w/ a concentration in Classics
Minors:
Women's Studies and History
Honors or awards:
Member of Phi Kappa Phi, Member of Sigma Tau Delta, Winner of the Wallace E. Knight Excellence in Writing Award for the 2018-19 school year, Winner of the 2019 Dan O'Hanlon Essay Contest, Recipient of Marshall University's Creative Discovery Research Award for Summer 2018 and Spring 2020
Future plans: "In the fall, I will be starting WVU's English MA program and serving as a TA and, this time next year, will be applying to their straight-to-PhD program. I will also begin UK's online Library Science program this fall and earning my MLIS at the same time."
When asked if there was
a particular course or memory that stands out
when looking back over her time as an English major she said:
"During my time at Marshall, I have been lucky to meet and learn from many great professors, especially those I have gotten to learn from in the English Department. Highlights include my Chaucer class with Dr. Kateryna Schray and my Women in British Literature class with Dr. Jill Treftz – both of which allowed me to discover my favorite periods of literature and explore my interest in ecofeminist theory – as well as my American Lit course with Dr. Jana Tigchelaar, which convinced me that I wanted to pursue a PhD in English. I also greatly enjoyed the creative fiction classes I took with Professor O'Malley, which allowed me to explore and discover an appreciation for writing weird short stories."

Congratulations, Miranda!