Navigating Political Issues & External Events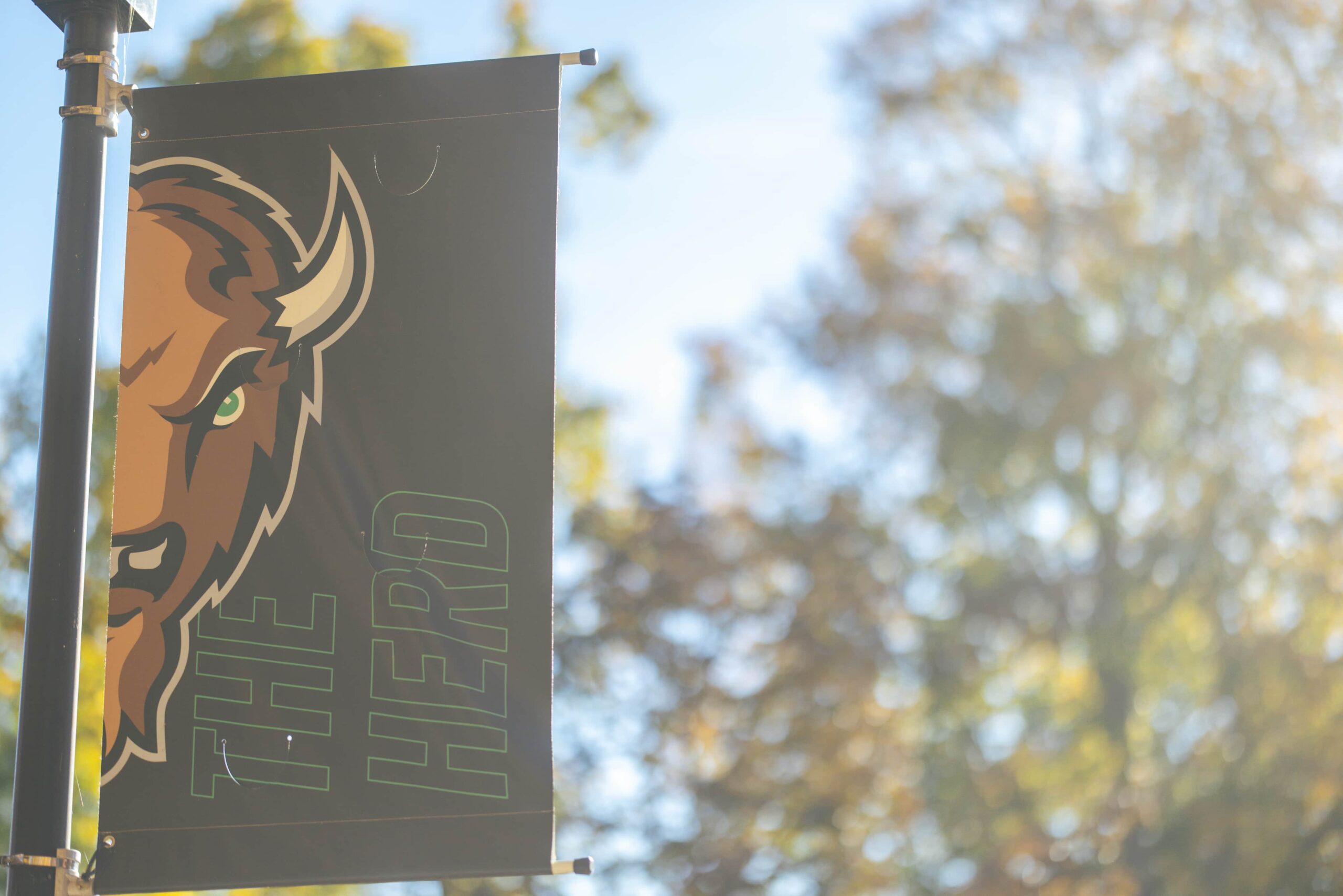 Marshall University is a public university that provides an educational environment that prepares students to think, learn, work and live in an evolving global society.
Our Creed guides our behaviors in achieving these outcomes, reminding us to:
Protect freedom of thought, belief and expression
Express disagreements in rational ways
Learn from our differences
As a public institution, we follow all federal and state laws, while seeking to create and protect an environment for free speech, individual thought, civil discourse and the advancement of education.
Spirited debates, lively class discussions and even protests are all part of our everyday campus life.
The university's role is not to take a position on such issues, but to protect the rights and abilities of others to express their thoughts and beliefs in a constructive manner.
These principles were developed with input from students, faculty, staff and administrators.
When political issues or external events occur
Marshall University will reaffirm the commitments in the Marshall University Creed, emphasize the importance of the well-being of the Marshall community, and express sympathy for all those affected. In general, Marshall is unambiguously opposed to all forms of racial, ethnic or religious hatred.
The university will also:
Do everything possible to ensure the personal safety of every member of the university community during times of unrest/uncertainty.
Offer and provide counseling and other resources to students, faculty and staff impacted by external events and crises.
Reach out individually to students and employees whose families/home communities may have been impacted to offer assistance.
Contact all university affiliates known to be currently traveling in the affected area(s) to ascertain their status and offer assistance.
If needed, provide space/opportunities for students to process, ask questions and be together.
Reaffirm the First Amendment right to freedom of speech and peaceful expression of views on our campuses, and our tolerance for differing opinions.
Cultivate an environment where people can have strongly opposing views but not harass, intimidate or bully others, or disrupt or obstruct teaching, research or other university activities.
In keeping with our educational mission, help students learn how to discuss and debate issues, even controversial ones, without hatred or violence, by:

Teaching an historical understanding of the issue;
Discussing the various narratives and how to reconcile conflicting narratives; and
Promoting and teaching the value of empathy.
Marshall University as an institution
Marshall University as an institution does not take positions on political issues or external events. Marshall's role is to create an environment in which members of the university community are free to develop and exchange ideas free of any real or perceived institutional pressure.
Official statements can have a chilling effect on campus dialogue, discouraging students and faculty from expressing opinions that go against the administration's stance.
Issuing these types of statements creates a continuous cycle of "having to weigh in on everything, or if you choose not to weigh in, that in and of itself is a statement of a kind."
Individual members of the university community who engage in public discussion or debate on political issues or external events are not representing the opinions or views of the institution. Only designated spokespeople are authorized to speak on behalf of Marshall University.
Occasions when Marshall University might take an official position
Are there occasions when Marshall University might take an official position? Yes, the university might take a position to address political issues or external events related directly to the health, well-being and educational mission of the institution.