Sean Hornbuckle comes full circle from position in student government
Former Marshall student body president turned West Virginia elected official is still focused on his alma mater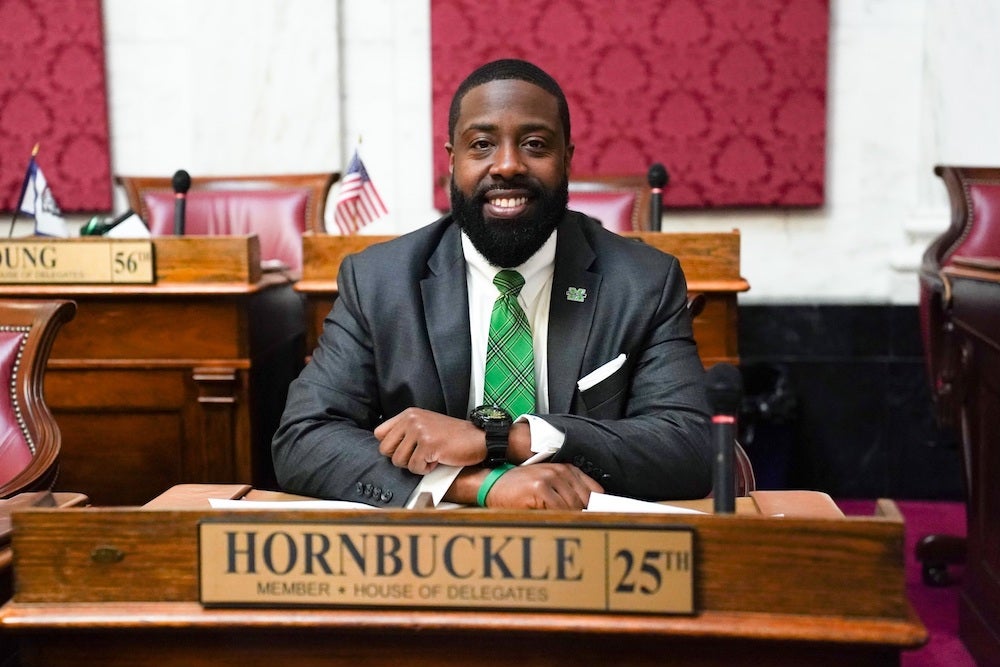 Sean Hornbuckle (D – Cabell, District 25), Minority Leader Pro Tempore
"Getting a bus to take to the Little Caesars Bowl in Detroit. That was so fun. I was able to take students, faculty, staff—that was awesome…"
"I'm a big sports guy and so I used to work out with the basketball team, even though I wasn't on the team. Going into the Cam Henderson late at night, just for me, getting cardio—but being competitive and wanting to play with the guys…"
"When I was student body president, I believe my son was like 3 years old. So just having him on campus, walking with dad—that was great…"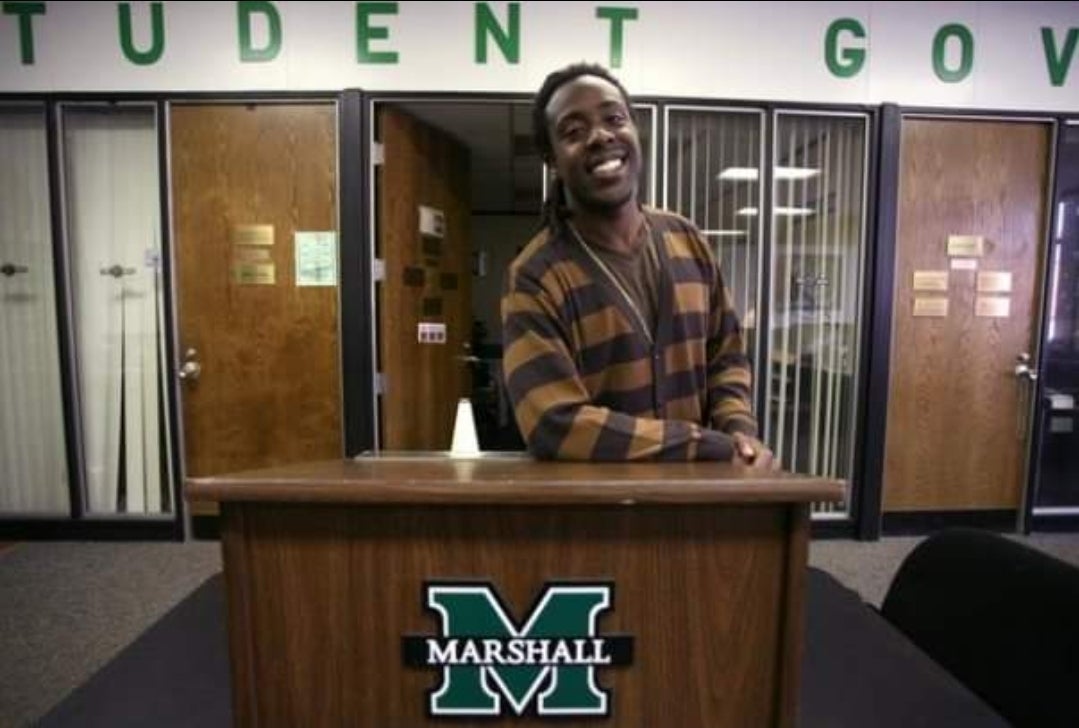 If you ask Sean Hornbuckle about his favorite moments at Marshall University, you'll hear a sampling of these stories and more—as his eyes light up and he very clearly wears his heart on his sleeve.
"It is literally endless moments…"
Moments that are not only permanently etched into his memory and take up space in his heart, but also helped shape his future.
Sean was elected student body president as a graduate student in spring of 2009. Fast forward to February 2023—he's an elected official—a member of the West Virginia House of Delegates, representing Cabell County, District 25.
"It was not something I ever wanted to do or had on my radar," said Sean. "It sort of naturally evolved from being student body president at Marshall. Through those experiences, I was able to meet local, city and state public officials and just sort of got to be in the know a little bit."
"It was not something I ever wanted to do or had on my radar. It sort of naturally evolved from being student body president at Marshall."
- Sean Hornbuckle
"It was huge. I mean, I never thought about doing it, I was just sort of led by faith. I wanted to go out and help the good people of Cabell County—and at the time, Lincoln County, and just sort of figured it out."
On his first day serving in the House of Delegates, Sean says the experience was surreal.
"It was amazing. I actually had my son right beside me, taking the oath with me. Just understanding the magnitude of what this means to the citizens of West Virginia, being able to help that way, and fight for people—it was just really and truly a special feeling."
His own, full-circle Marshall Moment, the groundwork laid years before in student government, now realized as an alum. A different kind of college prep.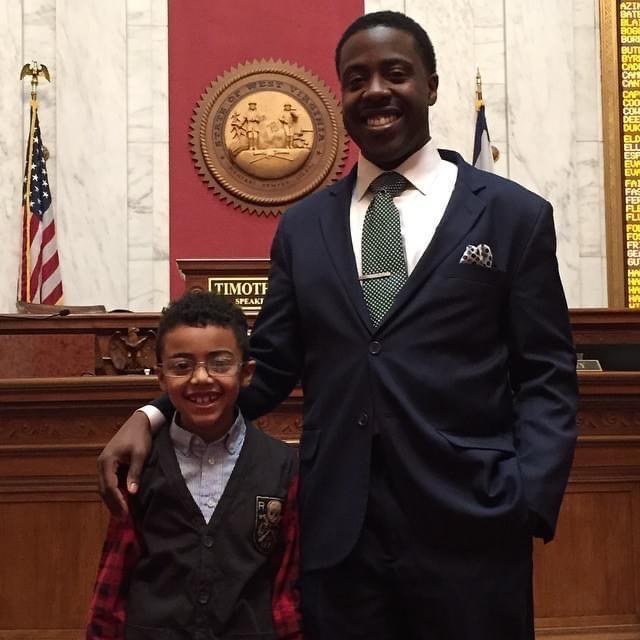 But Sean isn't finished with his alma mater, just yet.
One of Sean's missions this session is focused on keeping the very fabric of Marshall University's history alive. He's the lead sponsor on HB 2412, which would declare November 14 as a special day of remembrance for the plane crash that claimed the lives of 75 Thundering Herd coaches, teammates, staff, supporters and flight crew members.
For Sean, HB 2412 is personal. It's about his Marshall Family.
"I want everybody in our state to understand where we come from as a university," said Sean. "After the tragedy portion of it, it's also that underlying feeling of unity. There were so many people—not just in the community or in the state, but all across the country, who were coming to pitch in and try to help bring us back. From ashes to glory…literally! So now, more than ever, it's about understanding the importance of unity and where you can go from there."
For students who are still trying to figure out their path, Sean says you can learn a lot about yourself if you keep yourself open to new experiences.
"I want everybody in our state to understand where we come from as a university. After the tragedy portion of it, it's also that underlying feeling of unity."
- Sean Hornbuckle
"I would say to take it all in. Take it all in. Never be afraid to try new things. Don't know a stranger."
"It's about not being afraid to walk a different path of life, because experience is what's going to help you and mold you. It's not about where you start, it's where you finish."