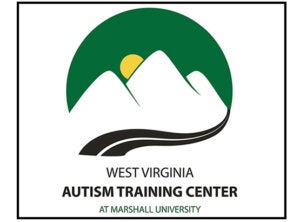 Marshall University's Autism Training Center, in partnership with the Autism Society of West Virginia, will host a two-day, online event Thursday, Sept. 9, and Friday, Sept. 10.
The conference focuses on topics of support for individuals diagnosed with autism. Day 1 features topics related to childhood; Day 2 features topics most associated with adulthood.
"The Autism Across the Lifespan conference is the largest autism-specific conference in a multi-state region, and attracts parents, educators, individuals diagnosed with autism and others from across and beyond the state," said Dr. Marc Ellison, executive director of the West Virginia Autism Training Center (WV ATC). "We are eager each year to partner with the Autism Society of West Virginia to bring conference attendees the most up-to-date information presented by speakers well respected in their fields."
The list of speakers includes:
Russell Lehmann: An award-winning and internationally recognized motivational speaker, poet, author and advocate who happens to have autism.
Dr. Stephen Shore: Diagnosed with autism as a child, Shore is a full-time college professor, an internationally renowned consultant and a well-known author on lifespan issues pertinent to education, relationships, employment and self-advocacy.
Dr. Cathy Pratt: Pratt is the director of the Indiana Resource Center for Autism located at the Indiana Institute on Disability and Community, Indiana's University Center for Excellence in Disabilities.
Pam Holland: Board certified in swallowing and swallowing disorders, Holland is the founder of the Marshall University Interdisciplinary Feeding and Swallowing Clinic, an associate professor, and chair and graduate program director at the university.
Annika Lafferty: An occupational therapist at Best Life Therapy, Lafferty is a well-regarded expert on the topics of sensory regulation and motor strategies.
 Dr. Traci Tuttle: Tuttle is a special educator who has directed the educator preparation programs at Muskingum University and is now the Part B Data Coordinator for the WV Department of Education.
WV ATC employees Jennifer Fletcher, Dr. Marc Ellison, Brent Fragnoli, Dr. Jim Harris and Leigh Saville will also present sessions on various topics.
Continuing education units are being requested for the American Speech and Hearing Association, social work, Licensed Professional Counselors and West Virginia STARS. Parent stipends are available courtesy of the West Virginia Developmental Disabilities Council, and registration discounts exist for students and Marshall University employees. In addition, an "early bird" discount is available for those who register prior to July 16. Specific conference details and registration information may be found at https://www.marshall.edu/atc/2021-autism-across-lifespan/?fbclid=IwAR3ECZ8heoA60zPGI1yAsKMkZWGiVpQVTlXdErnOH542_h2gckQe8KBRkOI.
For further information, persons may e-mail Ellison at ellison13@marshall.edu.