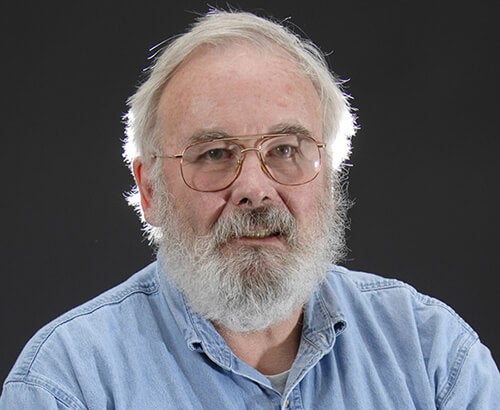 Mike Murphy (pictured), professor and technical director in Marshall University's School of Theatre and Dance, has been chosen to exhibit his scenic designs in the 2022 World Stage Design Exhibition and ScenoFest to be held in Calgary, Alberta, in Canada.
World Stage Design (WSD) showcases and celebrates performance design from individual designers. Held every four years, WSD has now traveled to four cities: Toronto, Canada; Seoul, South Korea; Cardiff, Wales; and Taipei, Taiwan. The fifth WSD exhibition will be held Aug. 6-16, 2022, in Calgary.
An international selection committee considered submissions from designers from around the world.  Selected designers are invited to attend this global event, which will include Scenofest, offering opportunities for multicultural exchange. Sponsored by the Organsation Internationale des Scenographes, Techniciens et Architectes de Theatre (OISTAT), the exhibition will be held in concert with the World Congress of Scenography.
Three of Murphy's scenic designs from recent Marshall University theatre seasons —  Tartuffe, The Laramie Project and Silent Sky — were accepted in the Professional Category.  Peter And The Starcatcher was accepted in a special category termed EcoScenography.  Designs for this competition made extensive use of recycled and repurposed material.
"To be included in this international scenic exhibition is a wonderful tribute and recognition of Mike Murphy's skill as a designer and the efforts of the staff and students who execute these designs," said Lang Reynolds, director of Marshall's School of Theatre and Dance.
The sets were all a collaboration, Murphy said.
"We are fortunate at Marshall to have developed our production approach based on the work of creative teams," Murphy said. "Directors, designers and the entire company collaborate as equals to create a unified concept.  It provides for open interaction and an exchange of ideas to reach a common goal. Inclusion in the WSD exhibit, in fact, recognizes joint efforts of the entire production company including faculty, staff and students."
For more information about Marshall's School of Theatre and Dance, visit www.marshall.edu/theatre.
Recent Releases