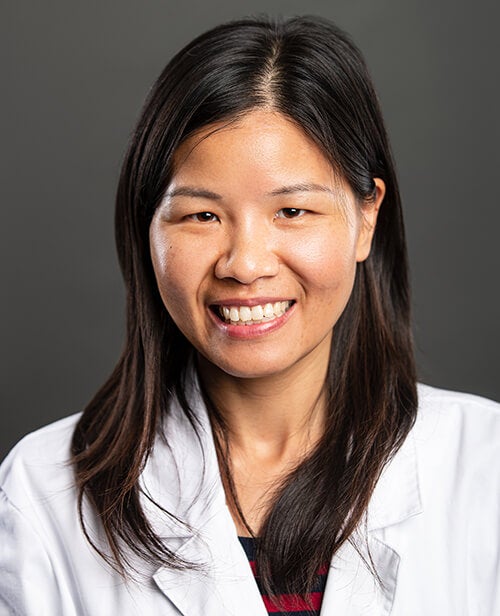 Jinju Wang, Ph.D., a research assistant professor of biomedical sciences at the Marshall University Joan C. Edwards School of Medicine, received funding to further research on ischemic stroke.
Wang received a three-year Career Development Award from the American Heart Association (AHA) totaling $231,000. Ischemic stroke is a disease caused by a sudden loss of blood flow to an area of the brain. Lack of effective treatment approaches make ischemic stroke a major cause of disability and death.
"The outcome of ischemic stroke patients who have hypertension, a major risk factor of the disease, is worse than those who don't," Wang said. "Exercise training may reduce stroke injury, but how this happens is still unclear. Exosomes are a new type of particles that can mediate the 'talks' among cells and tissues."
Wang will use the AHA grant to uncover whether exercise intervention could improve the exosomal communication of endothelial progenitor cells (EPC) with two important brain cells—ECs and neurons—in hypertension coexisting with ischemic stroke. The research findings could help scientists better understand how exercise affects ischemic stroke. It also helps to establish a novel cell-free strategy for treating ischemic stroke.