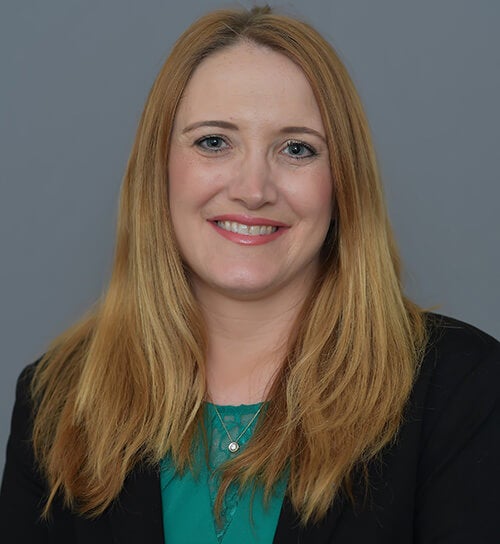 Marshall University announces the creation of the Herd Start Early Academy (Herd Academy) to assist high school students in getting a jump start on their college degrees.
The Herd Academy combines opportunities for high school students to earn college credit through a variety of options, including dual enrollment, online and in-person courses at a greatly reduced cost. To be eligible to participate, high school students must first apply for early admission – there is no fee to apply. Once accepted, students will work with Herd Academy staff to review course options and enroll.
For early admit students, the fee for tuition is reduced to $25 per credit hour for online and dual credit courses. Some counties offer additional tuition assistance for high school students.  Students should check with their high schools for availability.
Michelle Biggs (pictured) was named director of the Herd Academy in December. A second-generation Marshall graduate, Biggs returned to Marshall in 2010 to work in the Office of Career Education and the Student Resource Center. Most recently, she worked in Student Affairs as the assistant dean of student advocacy.
"Michelle has a lot of experience working directly with students to overcome real and perceived barriers to success," said Dr. Sherri Stepp, associate dean of undergraduate studies and director of University College at Marshall. "I know she will translate these skills to our dual enrollment students. She also has a great deal of experience working with our academic departments and will help to strengthen and build connections with high schools in West Virginia and our local metro counties."
The Herd Academy was developed not only to help high school students take the first step in reaching their educational goals, but also to support students in these courses and ultimately to help them reach their goal of earning a college degree.
"I am excited to work alongside Pat Campbell, coordinator of dual credit programs, who has been partnering with our West Virginia secondary schools to provide support and access to dual credit initiatives," Biggs said.
"Our staff is prepared to work with counselors, teachers and school systems to offer resources and support to high school students enrolled in our courses. We want to help these students be successful in these courses and to get a taste of what it's like to be a college student. Hopefully we can also help them find their future home here at Marshall."
A popular option for high school students, dual enrollment courses allow qualified students to be concurrently enrolled in a high school and college course. Dual credit courses are offered in various high schools and are taught by qualified high school teachers or Marshall faculty. Successful completion earns the student both high school and college credit. Students should talk to a high school counselor to learn about dual credit course options available through their school or county.
Admitted high school students are also eligible to enroll in a selection of Marshall University's online courses at the reduced cost. Students complete these online courses with Marshall students and faculty. Qualified early entry students who live near one of Marshall's campuses may choose to enroll in an available college course in one of its classrooms. These courses vary based on availability. Some high schools offer credit for completion of Marshall University courses. Students should check with their schools to confirm eligibility.
Marshall University is accredited by the Higher Learning Commission (HLC). Credits earned through the Herd Academy stay on the student's permanent transcript and may be used toward degree completion at Marshall University. Courses are transferable; however, transfer equivalencies are determined by the university or college to which they are being transferred.
For more information about the Herd Academy and how to apply for early entry, please visit www.marshall.edu/herdacademy or e-mail herdacademy@marshall.edu.