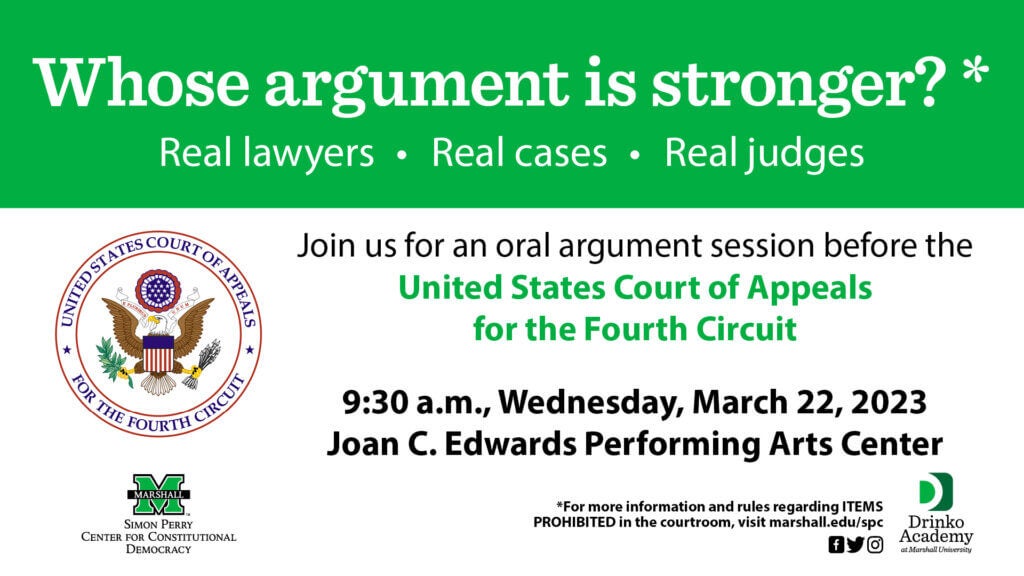 The United States Court of Appeals for the Fourth Circuit will hear oral arguments at Marshall University on Wednesday, March 22, beginning at 9:30 a.m.  The special session is part of the court's initiative to visit law schools and universities.
While the event is free and open to the public, attendees are encouraged to register in advance.
The court of appeals will hear three cases while at Marshall. For a listing of those cases and prohibited items in the courtroom, visit www.marshall.edu/spc .  Be advised that security measures will be in place for this event. It is suggested that you arrive early to ensure timely admittance.
The event is sponsored by the John Deaver Drinko Academy and the Simon Perry Center for Constitutional Democracy.