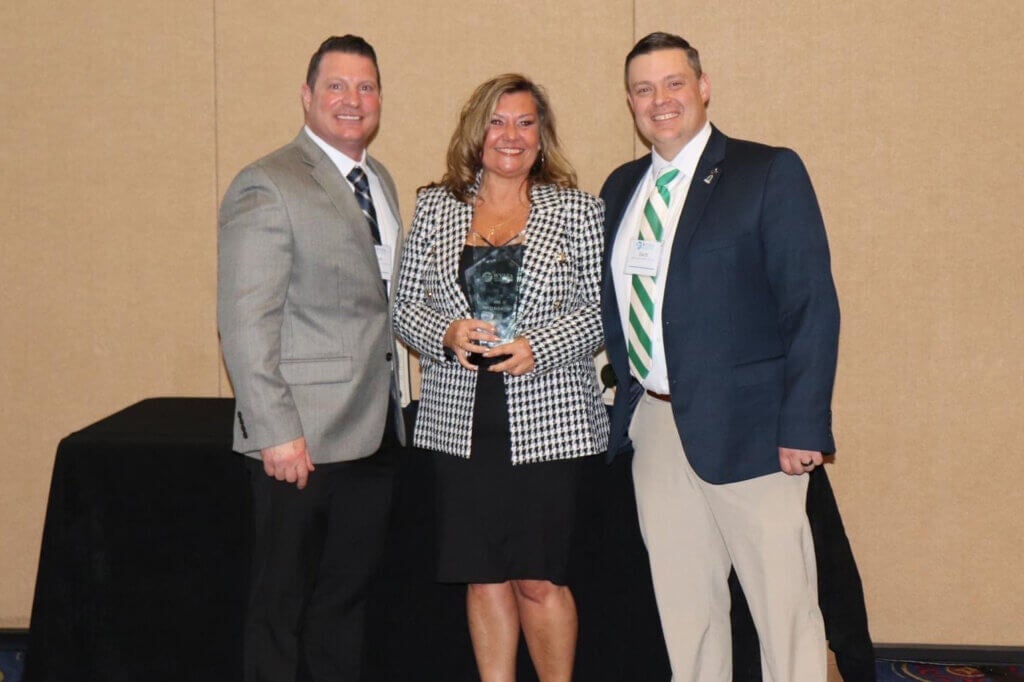 Marshall University Athletic Training faculty member Jenni Wheeler-Johnson has been honored by the West Virginia Athletic Trainers' Association as a Hall of Fame Inductee.
Wheeler-Johnson is the first female inducted into the prestigious group whose members have excelled at caring for athletes throughout the region.
The clinical coordinator joined the Marshall Athletic Training staff as an assistant professor/clinical coordinator in August 2019. She completed her undergraduate studies at West Virginia University with a degree in physical education/athletic training. In her time at WVU, she worked with the football, swimming & diving, men's tennis and gymnastics teams.
"I am humbled and extremely honored to receive this honor from the WVATA," Wheeler-Johnson said. "Many thanks go to the amazing mentors and co-workers I have had the privilege of collaborating with throughout the years. I could never had accomplished my professional goals without the love of my family, especially my daughters Alexa and Bethanny. Advocating for the profession of athletic training and student-athlete safety in West Virginia will continue to be my primary goal."
Prior to joining the faculty at Marshall, Wheeler-Johnson was employed as an associate head athletic trainer and faculty member in the Athletic Training Education Program at the University of Charleston. Her primary roles outside of the classroom involved working with the baseball and women's soccer programs while providing secondary coverage of men's and women's tennis and men's and women's golf.
"It was as great weekend watching Jenni be recognized for all of her hard work and contributions she's made to the WVATA over the years," said Dr. Zach Garrett, program director for the athletic training program. "We are lucky to have her, and I believe everything's she achieved inspires out students to get involved and make the profession better."
She's a member of the National Athletic Trainer's Association (NATA), Mid-Athletic Trainers' Association (MAATA) and the West Virginia Athletic Trainers' Association.
Jenni Wheeler-Johnson was honored last weekend at the West Virginia Athletic Trainer's Association award dinner in Charleston. For more information on the West Virginia Athletic Trainers' Association, visit wvata.org.
###
Photo Caption: Jenni Wheeler-Johnson (center), following her induction into the West Virginia Athletic Trainers' Association Hall of Fame. Wheeler-Johnson is joined by Dr. Zach Garrett (right), program director for Marshall's Athletic Training Program and WVATA President Tom Belmaggio (left.)