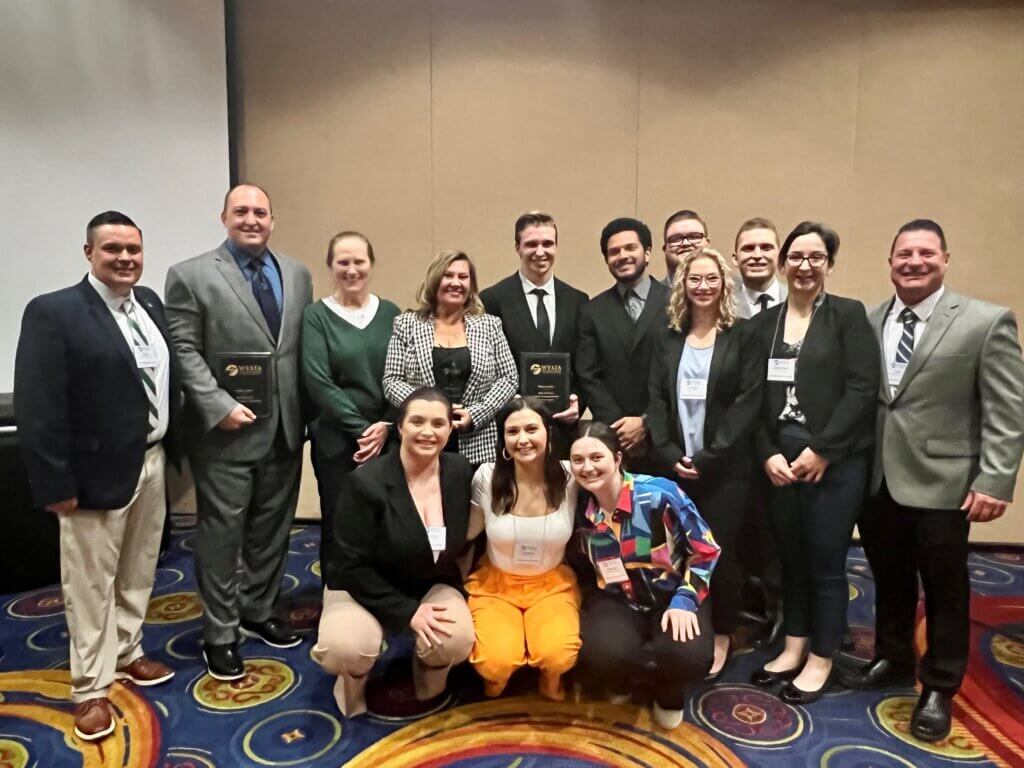 Members of the Marshall University Athletic Training department at Marshall University were among those to present their work at the 2023 West Virginia Athletic Trainers' Association Symposium recently.
Members of the Athletic Training community gather each year to take a closer look at those doing research in their fields as well honor those making a difference in the state and region in athletic training.
Students and faculty presented on a variety of research from the field:
Student Poster Presentations
Anthony Whitlock – "Anterior Cruciate Ligament Reinjury"
Madeline Beck – "Bilateral Shin Pain Presenting as Bilateral Exertional Compartment Syndrome"
Lyndsie Wilson – "Lower Back Radiofrequency Rhizotomy: Clinical 4 Case Study"
Bailey Pullen – "Tibial Plateau Fracture Within Football"
Heather Williamson – "Tear of the Anterior Inferior Tibiofibular Ligament Resulting in a Tight Rope Surgery and Achilles Tendon Tendinopathy"
Faculty Presentation
Suzanne Konz, PhD, LAT, ATC, CSCS-"Update to the NATA Code of Ethics and How COPE Adjudicates Ethical Complaints"
Other Marshall honorees included:
WVATA Student of the Year – Blayne Lykins
WVATA Athletic Trainer of the Year – Chris Lapole, Assistant AD, Head Athletic Trainer for Marshall Athletics.
For more information on the athletic training program at Marshall University, visit https://www.marshall.edu/athletic-training/.