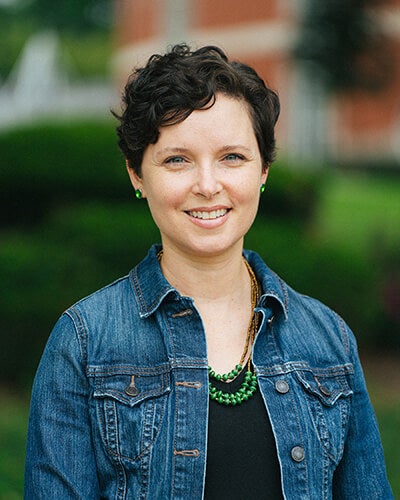 Marshall University Communication Disorders faculty member Jennifer Baker was recently certified as a Structured Literacy Dyslexia Specialist.
The certification is provided by the Center for Effective Reading Instruction, which is an affiliate of the International Dyslexia Association. The certification process included coursework, a supervised clinical practicum, and a comprehensive exam.
Baker is an assistant professor and a speech-language pathologist in the Marshall Speech and Hearing Center. She has spent much of her career working with children with language disorders, including those who have difficulty learning to read.
"There is a significant need for science-based intervention for struggling readers, especially those with dyslexia," Baker said. "Every child deserves to learn to read, even when there are obstacles. I'm thankful for this opportunity to expand my knowledge and skills so that we can better serve our clients and ensure that our clinical students leave Marshall with a better understanding of dyslexia and the evidence-based interventions that can help."
The Center for Effective Reading Instruction is dedicated to improving education by strengthening the knowledge of teachers. Its mission is to further evidence-based approaches to reading so that all students can acquire the highest levels of literacy and thrive. The center works with all levels of teachers and dyslexia specialists focused on providing students with the best help to learn to read effectively. The main goal is simple: to improve the quality of reading instruction for those around us.
Pam Holland is the chair of the Department of Communication Disorders.
"Professor Baker is a valuable member of our faculty and an excellent resource for families in the Tri-State area," Holland said.
In the past, Baker has offered Tiny Talkers and ReadingU, both summer programs that utilized books and reading to support speech and language development. She was also the receipient this summer of a grant by the West Virginia Department of Education called "Leading the Way for Literacy: Education and Skill Development for Practicing Speech Language Pathologists," and will be creating and offering professional development courses for speech-language pathologists.
Recent Releases