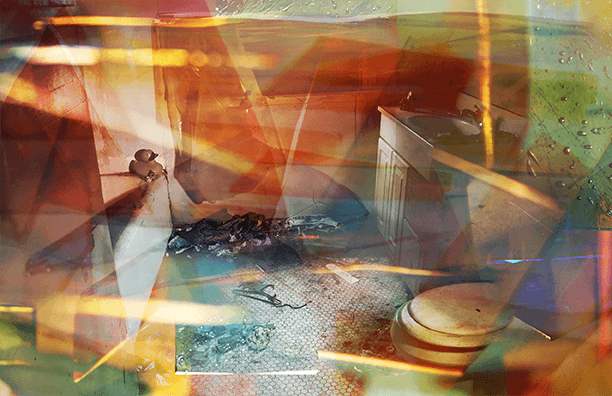 The Marshall University School of Art and Design will present the exhibit "Piercing Lights, Silent Shadows: Stories of Appalachian Identity" from Monday, Oct. 2, through Friday, Nov. 3, in the Birke Art Gallery, located in the Visual Arts Center at 927 3rd Ave. A reception is planned for 5 to 6:30 p.m. Thursday, Oct. 12. Events and galleries are free and open to all.
The exhibit features art from students Dawn Kushner and Callie Thacker, who are showcasing work that was created after receiving the Undergraduate Creative Discovery and Research Scholar Award program from the university. Though they submitted two separate proposals and their works exhibit two different content and media used, the two students had overlapping themes and decided to showcase their work together.
The artwork aims to collectively unveil "the layers of human experience, celebrating resilience, heritage, and shared stories through the lens of two distinct yet interconnected artistic journeys," according to the artists' showcard. Kushner's pieces are large-scale photographs that "shed light on personal experiences within the context of substance abuse's impact on familial relationships." Thacker's stained-glass creation "highlights the significance of Appalachian barn quilts, breathing life into the beauty of the artform and the importance of community.
"Piercing Light, Silent Shadows invites you to explore the interplay of light and darkness, hardship and triumph, and the intricate tapestry of Appalachian identity."
Associate Professor Hanna Kozlowski, who serves as their faculty mentor, said the Undergraduate Creative Discovery and Research Scholar Award program is transformational, as it prepares students for their capstone projects and for graduate school.
"The program not only provides financial support but also encourages personal artistic growth by allowing students to propose and execute a 'dream project' — something that has been brewing in their mind (and sketchbook) for some time," she said. "The selection process is highly competitive and involves writing a detailed, well-researched proposal that is then evaluated and ranked at the college level."
"This exhibition will be especially exciting because much of the context of Thacker and Kushner's works are relatable to the larger community, but not necessarily in a way that is expected when you think 'Appalachia Identity,' " said Galleries Director Courtney Chapman. "Their works have been made with a contemporary insight and consciousness that l hope will encourage a continued dialogue beyond the Birke Art Gallery."
The galleries have free admission and are open to all, with sponsorship from the School of Art and Design in the College of Arts and Media. Regular gallery hours are from 10 a.m.-4 p.m. Monday-Friday. 
———-
Photo: The front of the showcard for the exhibition "Piercing Lights, Silent Shadows," which begins at Marshall's Birke Art Gallery Oct. 2.
Recent Releases