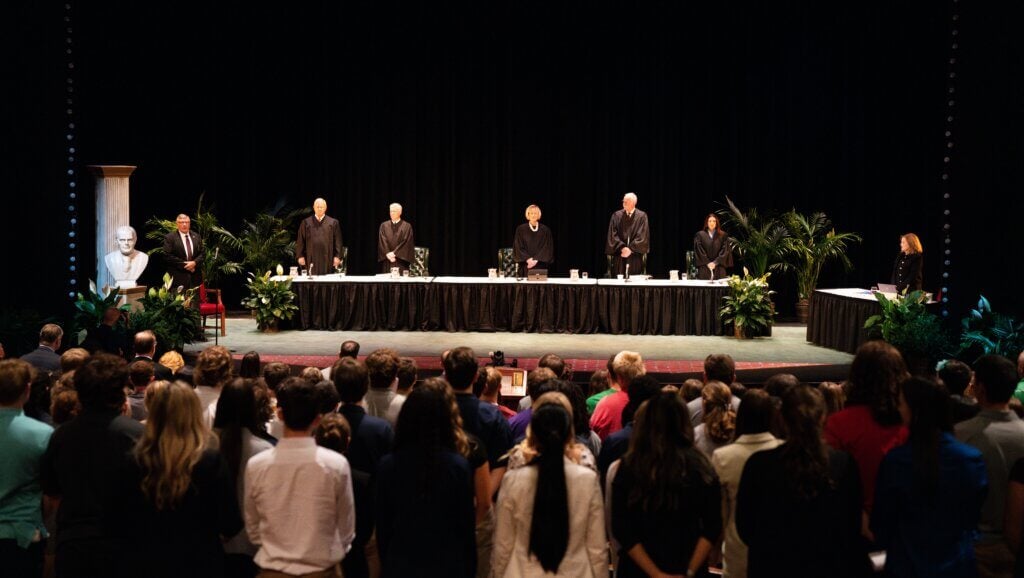 HUNTINGTON, W.Va. – Before approximately 250 spectators, including high school students from Ohio and West Virginia, college students, faculty and staff, community members and members of the legal community, the Supreme Court of Appeals of West Virginia visited Marshall University today for an oral arguments session.
The visit is part of Marshall's Constitution Celebration, which is being marked during the month of September.
Four case appeals were heard during the three-hour-session.
###
Media assets for download:
Photos:
https://muphotos.marshall.edu/2023/Events/Miscellaneous-/91323-WV-Supreme-Court-of-Appeals-/
Video:
WVSUPCO AT MARSHALL.mp4