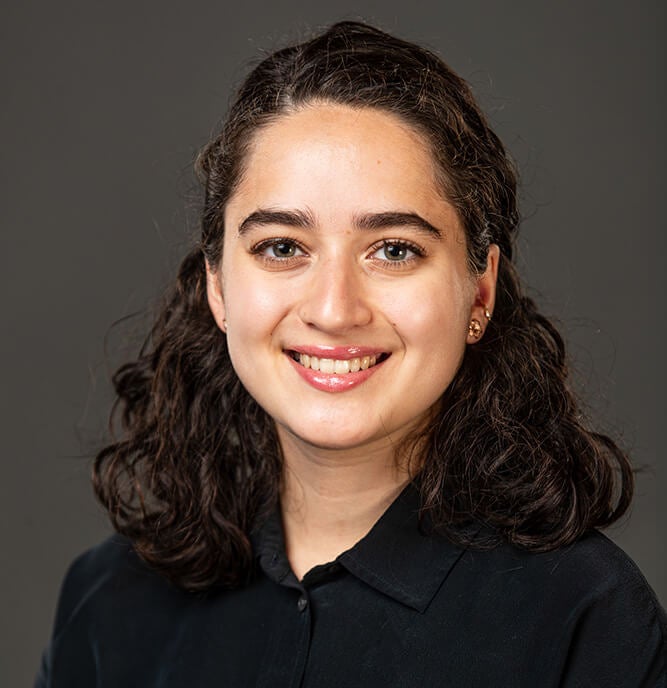 Ashalia Aggarwal (pictured), a second-year medical student at the Marshall University Joan C. Edwards School of Medicine, has been named the 2023 Outstanding Rural Health Student of the Year by the West Virginia Rural Health Association (WVRHA).
Aggarwal established in March 2016, while still in high school, the Giving Palm, a nonprofit organization dedicated to providing inspirational books to teens during hospital stays to give the gifts of hope, love and imagination through books. The Giving Palm helps patients express themselves through writing, introducing literary journals in partner hospitals at UPMC in Pittsburgh, Pennsylvania, and Hoops Family Children's Hospital at Cabell Huntington Hospital in Huntington. She has also expanded the program by contributing books to rural clinics for seriously ill pediatric patients. Aggarwal continues to promote literacy as a component of health care through author panels and Ted Talks on Marshall University's Huntington campus.
This award, given annually by the WVRHA, recognizes extraordinary student-initiated and performed activity demonstrated within the field of rural health. Aggarwal was recognized for her leadership and dedication to rural health during the 31st Annual West Virginia Rural Health Conference yesterday in Wheeling, West Virginia.
Aggarwal is also currently implementing a rural research component to her literacy initiatives, created in collaboration with Adam Franks, M.D., professor of family and community health at the Joan C. Edwards School of Medicine. The team is providing books with diverse characters to adolescents at Coalfield Health Center in Logan County, West Virginia, and Marshall Heath family medicine clinics in Huntington, West Virginia.
"Ashalia Aggarwal truly stands out in any crowd as a compassionate, bright, humble, caring and dedicated young professional," said Jennifer Plymale, director of the Robert C. Byrd Center for Rural Health at Marshall University, who nominated Aggarwal for the award. "Having experienced the stress and isolation that can come from extended childhood hospital stays, she has dedicated her life to medicine and the service of others and has found a passion for service to rural communities through her work with the Giving Palm, the West Virginia Rural Health Association and Coalfield Health Center. She takes advantage of every educational and outreach opportunity offered to her and has accomplished more for others in her short time on this earth than many others ever do."
Additionally, Aggarwal is a member of the WVRHA board of directors and its diversity committee. In 2022, she helped organize the National Rural Cancer Control Conference at Siteman Cancer Center in St. Louis, Missouri, with the mission of addressing policy and structural barriers to improve rural health. Aggarwal is from Morgantown, West Virginia, and a participant in Marshall's B.S./M.D. program, which is an accelerated seven-year pathway to earn an M.D.
———
About the Joan C. Edwards School of Medicine 
The Marshall University Joan C. Edwards School of Medicine is a community-based medical school established in 1977. Located in Huntington, West Virginia, the School of Medicine trains physicians, scientists and other professionals to meet the unique health care needs of rural and underserved communities. Learn more at jcesom.marshall.edu.
Media Contact
Michele McKnight
Assistant Director of External Affairs
Marshall Health / Joan C. Edwards School of Medicine
Recent Releases