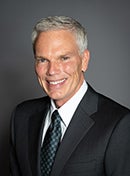 304-696-2300
Biography
Brad D. Smith became the 38th president of Marshall University in January 2022.
As a proud West Virginian with a passion for leadership and philanthropy, Smith is focused on helping facilitate change by developing, supporting and investing in people.
During Brad's 11-year tenure as CEO of Intuit, he was able to transform the company's business structure from a North American desktop software company to a global cloud-based platform with a portfolio that included TurboTax, QuickBooks and Mint.
His devotion to giving back to his home state runs deep, and he is committed to providing educational and economic development resources to the Appalachian region, where many communities have been disproportionately affected by technological and economic change.
Smith's Wing 2 Wing Foundation, which he co-founded with his wife Alys, provides increased access and support for education, entrepreneurship mentoring and investment and works to position West Virginia "as a showcase for the nation." One of the foundation's signature initiatives is Ascend West Virginia, the nation's premier remote workforce recruitment program.
Originally from Kenova, Smith earned his bachelor's degree in business administration from Marshall University and his master's degree in management from Aquinas College in Grand Rapids, Michigan.