Bonnie Bailey, Director
Bonnie began working with the Student Support Services Program as a counselor in July 2005. Prior to being the director and counselor of the SSS Program, she worked as a residential, outpatient, and school-based therapist. Bonnie is a graduate of Marshall receiving her BA in Counseling, MA in Mental Health Counseling, and an E.d.S. in Counseling Curriculum. Bonnie is a Licensed Professional Counselor (LPC) and Approved Licensed Professional Supervisor (ALPS) for the State of West Virginia.
"Being a first generation college student and TRiO participant, I feel honored to have the opportunity to help students utilize their potential to reach their goals and succeed in their future endeavors."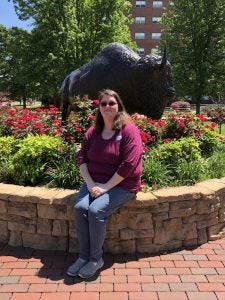 Beretta G. Coleman, Program Assistant 
Beretta graduated from Marshall University with her first Associate Degree in Administrative Assistant Technology with a focus in Legal Studies in May of 2003 and earned her second Associate Degree in Legal Assistant in May of 2004.  She has been working for SSS since September of 2006.  Beretta's background in SSS and the TRiO family is not limited to being a staff member.  She is an Alumna of Upward Bound, worked as a Summer Resident Advisor for the Upward Bound Program five consecutive years (her last two years as Head Female Advisor), and is an Alumna of Marshall University's Student Support Services.  She is very passionate about the TRiO community and hopes she can give back to the TRiO students as much as she has received.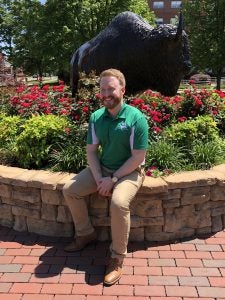 Nate Hensley, Counselor 
Nate is a Counselor with Student Support Services. He has been working at Marshall University in Student Affairs since 2008. He has a Bachelor's Degree in Psychology and a Master's Degree in Clinical Mental Health Counseling. He is originally from Williamson, WV in Mingo County, which is in the stomping grounds of the Hatfield McCoy Feud. In his spare time he likes to play golf and tennis, enjoy the outdoors, and attend baseball games (Go Reds!). He is currently pursuing licensure as a Licensed Professional Counselor and plans to pursue a Doctoral degree in the near future. Nate is always eager to listen and lend a helping hand to anyone.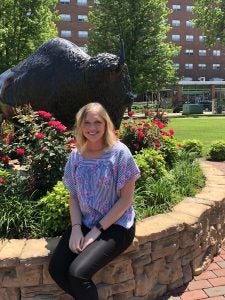 Stephanie Dillon, Counselor
Stephanie is a graduate of Marshall University with a Bachelor's Degree in Elementary Education and a Master's Degree in Counseling. Upon completing her undergraduate work, she worked as a Graduate Assistant for the Marshall University Early Education STEAM Center, as well as a substitue teacher in Cabell County. Stephanie was a member of the TRiO Heart of Appalachia Talent Search program in high school and a member of the TRiO Student Support Services program during her undergraduate years. Stephanie is originally from Mason County, WV and currently resides in Huntington, WV. In her spare time, she enjoys being outside hiking, biking, or kayaking with her dog.