At Marshall University, we believe in the power of education to transform lives - we see it happen all the time. So, create your Marshall Moment. We're ready when you are.
Program Overview
Marshall's Psychology program reflects a wide range of faculty interests, enabling students like you to explore many areas of this discipline. The Psychology program strives to create a supportive, family-like atmosphere in our undergraduate and graduate programs to encourage collaboration and support rather than competition. As a result, Marshall's attrition rate is low and our licensure and employment rate is strong in West Virginia and beyond. Undergraduate students who meet the necessary requirements can apply to Marshall's accelerated master's degree program in Psychology to begin taking up to 12 hours in graduate coursework in place of elective undergraduate courses.
Marshall University offers both a Bachelor of Arts and Bachelor of Science in Psychology. Psychology is a dynamic field with many career options across a range of disciplines. At Marshall University,  we offer a flexible curriculum designed to meet your unique career needs.
The B.S. degree is ideal for students who plan to work with their degree in scientific or medical fields or who plan to pursue doctoral studies in psychology or professional schools in the medical field (e.g., medical school, physical therapy school, occupational therapy school, etc.).   Students in the BS program will complete a liberal arts curriculum that includes studies in humanities, literature, and social sciences, with an additional emphasis on the natural sciences. The natural science options include courses that are professional school prerequisites and others that allow students to select courses that will meet their future scientific goals.  The psychology curriculum for BS students allows a choice of a wide range of psychology courses, while requiring some coursework in experimental and biological psychology.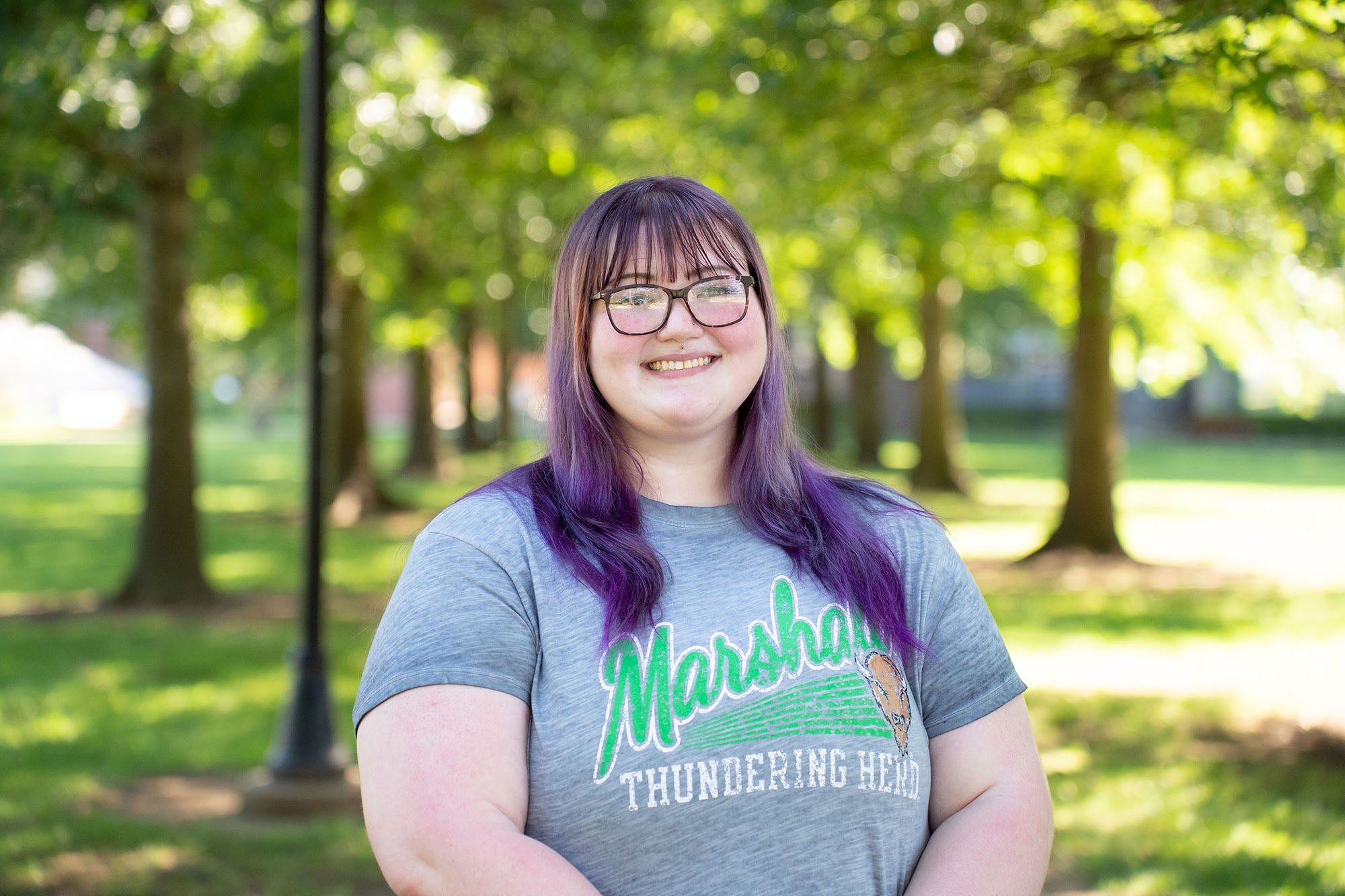 I love the diversity of Marshall while staying close to home.
Ashley Grimmett
, Psychology '24
Request Info
Find out which of our academic programs is right for you.
Meet some of our current students and hear about their favorite Marshall moments.
Receive invitations to special events for future students.
Get help with the application and enrollment process.
Featured Courses
Psy 201 - Introductory Psychology
Principles and methods in the scientific study of behavior.
Psy 440 - Physiological Psychology
The relationships between physiological functions and biochemical processes and behavior.
Psy 415 - Cognitive Psychology
Theoretical and empirical approaches to the role of pattern recognition, attention, memory, language, problem solving and decision making in human thinking.
Program Highlights
The undergraduate psychology program offers a unique Clinical Practicum Capstone course that allows students to shadow a practicing therapist.
Opportunity to be inducted as a lifetime member of the Psi Chi, the International Honor Society in Psychology.
The B.S. degree provides a strong education based in the sciences, offering scientific reasons for the actions of humans.
Career Opportunities
Clinical Psychologist
Counseling Psychologist
School Psychologist
Industrial-Organizational Psychologist