At Marshall University, we believe in the power of education to transform lives - we see it happen all the time. So, create your Marshall Moment. We're ready when you are.
Program Overview
Marshall's Psychology program reflects a wide range of faculty interests, enabling students like you to explore many areas of this discipline.
The Psychology program strives to create a supportive, family-like atmosphere in our undergraduate and graduate programs to encourage collaboration and support rather than competition. As a result, Marshall's attrition rate is low and our licensure and employment rate is strong in West Virginia and beyond. Undergraduate students who meet the necessary requirements can apply to Marshall's accelerated master's degree program in Psychology to begin taking up to 12 hours in graduate coursework in place of elective undergraduate courses.
Marshall University offers both a Bachelor of Arts and Bachelor of Science in Psychology. Psychology is a dynamic field with many career options across a range of disciplines. At Marshall University,  we offer a flexible curriculum designed to meet your unique career needs.
The B.A. degree is ideal for students who plan to work with their degree in fields such as human services, politics, and business or who plan to pursue graduate studies in such fields as social work, school psychology, and counseling, as well as those who plan to pursue law school or advanced business degrees.  Students in the BA program will complete a liberal arts curriculum that includes studies in humanities, literature, social and natural sciences, and foreign language.  The psychology curriculum for BA students allows a choice of a wide range of psychology courses, allowing students to select courses that best meet their interests and future goals.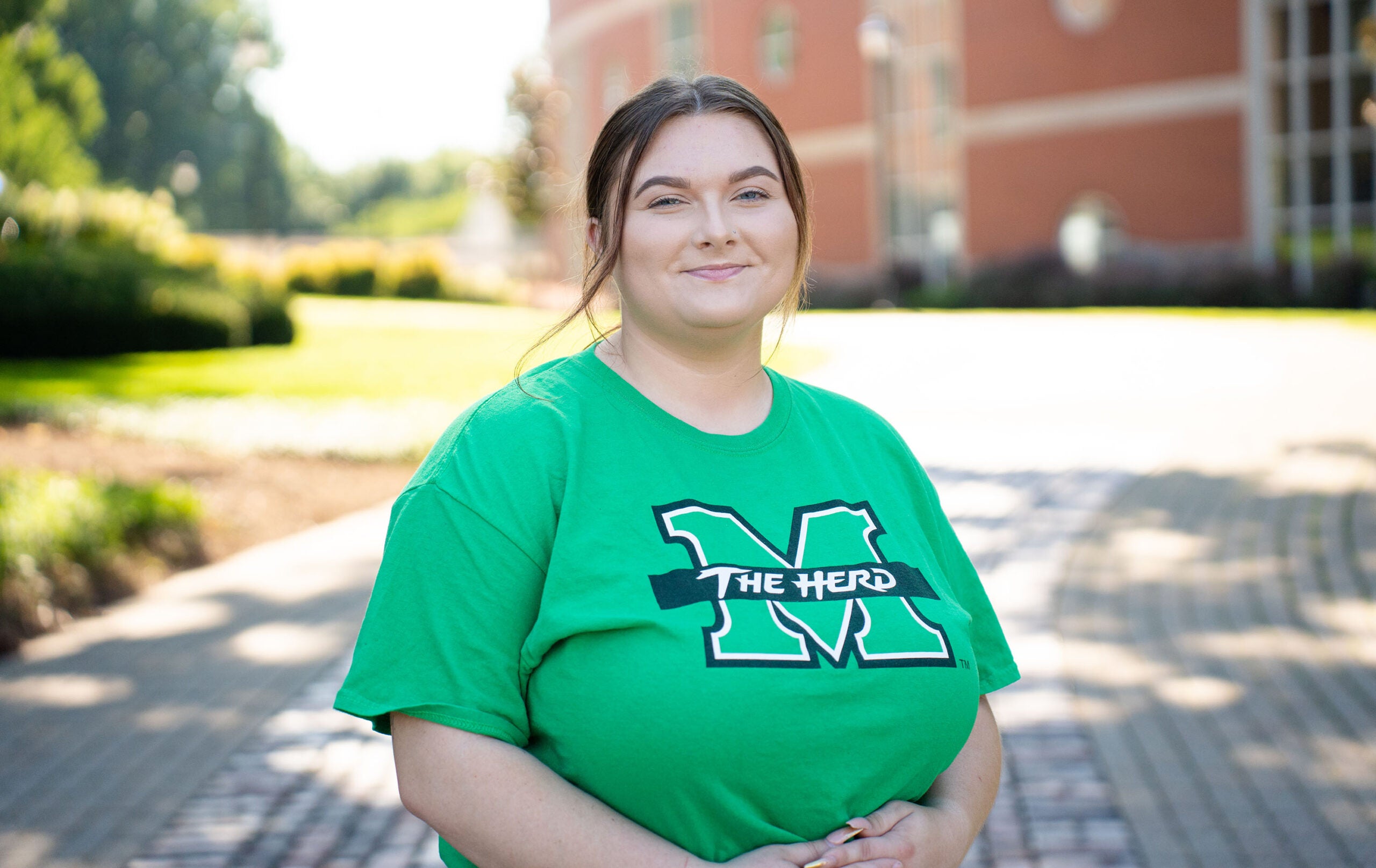 Marshall has given me opportunities I would have never thought were possible. I will be a daughter of Marshall.
Alexis McComas
, Psychology '23
Request Info
Find out which of our academic programs is right for you.
Meet some of our current students and hear about their favorite Marshall moments.
Receive invitations to special events for future students.
Get help with the application and enrollment process.
Featured Courses
Psy 201 - Introductory Psychology
Principles and methods in the scientific study of behavior.
Psy 223 - Elementary Behavioral Statistics
Orientation to the philosophy of science; survey of methods in behavior study; elementary statistics. Orientation to the philosophy of science; survey of methods in behavior study; elementary statistics.
Psy 323 - Experimental Psychology
Methodology and research in psychology.
Program Highlights
The undergraduate psychology program offers a unique Clinical Practicum Capstone course that allows students to shadow a practicing therapist.
Opportunity to be inducted as a lifetime member of the Psi Chi, the International Honor Society in Psychology.
The B.A. degree boasts a strong core in Liberal Arts Studies.
Career Opportunities
Overall employment of psychologists is projected to grow 14 percent through 2026, faster than the average for all occupations, according to the U.S. Bureau of Labor Statistics (BLS). Psychology graduates from Marshall University's bachelor's degree program also go on to work in management and marketing fields, as well as in social service positions. Some become case managers and behavioral technicians, work in training and sales, and manage nonprofit agencies in West Virginia and throughout the country.
Clinical Psychologist
Counseling Psychologist
School Psychologist
Industrial-Organizational Psychologist