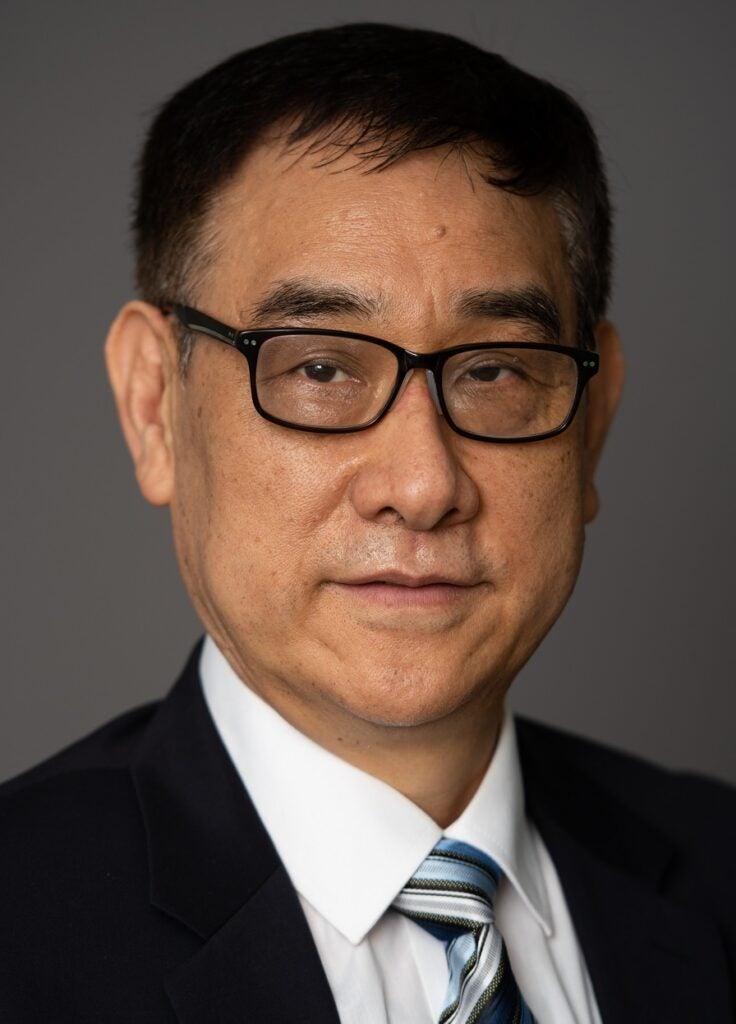 WAEC 2103D
304-696-5452
Biography
Dr. Wook-Sung Yoo joined the Weisberg Department of Computer Science at Marshall University in 2016 as a chair and professor. He has diverse academic background in Computer Science, Information Systems, Cybersecurity, Data Science, Software Engineering, Computer and Electrical Engineering, Health Informatics, Bioinformatics, Dentistry, Dental Informatics programs at various public and private universities with more than 15 years of administrative experience as a chair/program director and 25 years of teaching, research, service, and industrial experiences.
Ph.D. Florida Institute Of Technology, 1995
MS. Florida Institute Of Technology, 1988
D.D.S. Seoul National University, 1982
Cybersecurity, Data Analytics, Mobile/Web Technology, Artificial Intelligence, Machine learning, Software Engineering, Health/Dental Informatics, Bioinformatics.
NSF S-STEM Grant: $990,550 (PI, Award Number: 2030806), 2020 – 2025. Project Title: "Scholarships and a Project-based Work Studio to Support Undergraduate Student"
Faculty Mentored Internship Program (FMIP) Grant (approximately $300,000), West Virginia Department of Education, 2017 –
Graduate Research Internship Program (GRIP) Grant (approximately $700,000), General Electrics, Co., Erie Insurance, NewVision Systems, InterTech Media, etc. 2007-2016
Information Management Graduate Program (IMGP) (approximately $550,00), General Electronic Transportation System, 2001 – 2008
Engineering Systems Graduate Program (ESGP) grant (approximately $3M) General Electronic Transportation Co, Erie, PA, Senior Personnel and program mentor, 2001 – 2008
Sai Mullangi, Thulasidhar Reddy Kattamreddy, Shanthan Ramadugu, Wook-Sung Yoo, "Garbage Weight Estimation System," IEEE 43th Annual Computer Software and Applications Conference (COMPSAC), July 2019.
Kuo-chi Fang, Husnu S. Narman, Ibrahim Hussein Mwinyi, and Wook-Sung Yoo, "PPHA-Popularity Prediction based High Data Availability for Datacenter", International Journal of Interdisciplinary Telecommunications and Networking (IJITN), vol. 11, pp. 17–29, January 2019.
I. H. Mwinyi, H. S. Narman, K. Fang, and W. Yoo, "Predictive self-learning content recommendation system for multimedia contents," in Wireless Telecommunications Symposium (WTS), Phoenix, AZ, Apr. 18-20, 2018.
Haroon Malik , Elhadi M. Shakshuki, WookSung Yoo, "Comparing mobile apps by identifying 'Hot' features," Future Generation Computer Systems, 2018. https://doi.org/10.1016/j.future.2018.02.008.
Zach Jones, Henok Atsbaha, David Wingfield, Wook-Sung Yoo, "Painless Tennis Ball Tracking System," Proceedings of IEEE 42nd Annual Computer Software and Applications Conference (COMPSAC), pp.783 – 784, 2018.
Hyun-Duck Kim, Munkhzaya Sukhbaatar, Myungseop Shin, Yoo-Been Ahn and Wook-Sung Yoo, "Validation of Periodontitis Screening Model Using Sociodemographic, Systemic, and Molecular Information in a Korean Population," Journal of Periodontology, Vol. 85, No. 12: 1676-1683, December 2014.
Wook-Sung Yoo, "Integrating PSP Log Tool in Software Engineering Curriculum," International Journal of Engineering Research & Technology (IJERT) ISSN: 2278-0181 Vol. 2, Issue 10, pp. 1531-1538, 2013.
Wook-Sung Yoo, "Software Engineering Service Learning Capstone Project: Implementation and Measuring Its Impact," The Journal for Civic Commitment, Vol. 20, Spring 2013.
Wook-Sung Yoo, "SimEx: Simulation Exercise on Humanitarian Crisis," International Journal for Service Learning in Engineering (ISSN 1555-9033), vol. 8, no. 1, pp. 48-61, 2013.
Wook-Sung Yoo, "Prototype of Extended XDB with Wiki," International Journal of Database Management Systems (IJDMS ), Vol.4, No.5, pp. 83-90, October 2012.
Dan E. Tamir, Chi-Yeon Park, and Wook-Sung Yoo, "The Validity of Pyramid K-means Clustering," Proceedings of SPIE 2007 (ISSN: 0277-786X), Sep. 17, 2007.
Wook-Sung Yoo, Chi-Yeon Park, "Online Group Embedded Figure Test," International Conference on Information Technology Based Higher Education and Training (ITHET 2006), #173, IEEE Proceedings, (ISBN:1-4244-0406-1), July 10-13, 2006.
Editorial Board member of numerous journals and Technical Program Committee (TPC) member in various conferences.
Chair of Dental Informatics WG in International Medical Informatics Association (IMIA), 2000-2006.
Panelist of NSF, SBIR Program Review Panel, 1999 –