Dual Enrollment IT Guide
The Dual Enrollment IT Guide was created to help students be successful in dual enrollment courses.  The Dual Enrollment IT Guide lists the most commonly used technology resources available to you as a student at Marshall. As you advance in your education at Marshall you will find technology used in various ways throughout your courses. The available technologies are provided as resources to help you achieve your academic goals. The Division of Information Technology has a host of knowledgeable staff should you require technical assistance.
IT Service Desk
The Information Technology Service Desk provides the University community with technical support services on a variety of issues and platforms. The IT Service Desk provides technical assistance and support in-person, over the telephone, or online via email and live chat.
Textbooks
Textbooks are available at the Marshall University Bookstore located in the Memorial Student Center on Marshall's Huntington campus. Textbooks can be ordered online at the bookstore's website or via telephone: 304-696-3622.
For your convenience, the bookstore website lists required textbooks by semester and course. You will be prompted to select the appropriate course number and section number to view the list of required textbooks for your course.
Note: Textbooks are typically available far in advance of the course start date. Check the bookstore links for textbook availability.
Libraries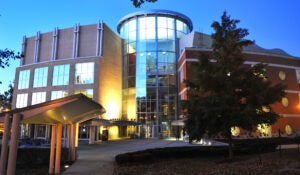 Marshall University dual enrollment students can access online databases, web-based digital collections, and other library resources from anywhere, both on and off-campus, by using their MUID number. The libraries' online catalog and more than 90 web-based databases provide citation-level searching and full-text retrieval of articles from the library web site.
For a summary of library resources available, please see the Library Resources for High School Students.
Additional Resources
(it is the student's responsibility to make sure they have
secured the necessary accommodations)