About Services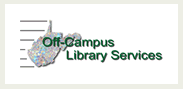 The Marshall University Libraries provide extensive services for students who are distance learners or have nontraditional library needs. In addition to online access to over 100 databases in various subject areas and more than 4500 unique journal, magazine and newspaper titles in full-text, the libraries provide interlibrary loan and document delivery service and research assistance to students in classes offered through the Marshall University regional campuses, BlackBoard online courses, dual enrollment and military programs. We invite you to make the Libraries' homepage (http://www.marshall.edu/library) your starting point for accessing a wealth of quality online resources!
Get Help
Drinko Library Reference Desk 304-696-2334
South Charleston Campus Library Reference 304-746-8910
Toll-Free: 1-800-818-9816 (Drinko Library-Huntington)
Toll-Free: 1-304-696-4723 (MUSC-South Charleston Campus)
Email: library@marshall.edu
Text A Librarian: 304-241-6641
Access Library Databases From Off-Campus
You will see this remote login form when you click on a link to an article database from off-campus: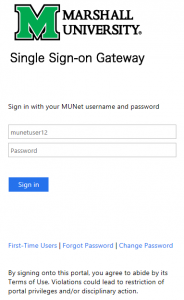 Questions?
Order Articles Not Found Online
Use Information Delivery Services (IDS) to order articles and books. As an off-campus or distance student you can order books and articles to be mailed to you at your home address. A photocopying fee or return mailing costs may apply.
Find Out If A Specific Periodical Is Available Online
Search Journals Search, typing in the specific periodical title you are looking for. If the periodical is available online, you will see a database name where you can view full-text articles from that periodical.
Find Books
Search the library catalog to locate books, videos, sound recordings, government documents, and other items in the Marshall University libraries. Order items through your IDS account. Links to our collections of e-books are available at e-resources.
Find Articles
Use a library database to locate full-text articles as well as citations to articles.
A good place to begin your research is with Academic Search Premier from EBSCOHost where you will find numerous full-text articles that you can print off.
For extensive news coverage (including the full-text of the Charleston papers), try Nexis Uni, also full-text.
Use the databases list to select a subject-specific database: All Databases by Title
Items that you cannot access full-text online can be ordered through your IDS account.
Get Online Help
Use the libraries' many research guides to help you do research in a variety of subject areas from art to women's studies.
Or use the guides at evaluating sources to show you how to cite your sources, differentiate between popular and scholarly periodicals, or evaluate Web pages. Try Ask a Librarian, an e-mail reference service, to ask more specific questions. For answers to common questions about the libraries, try our FAQ database.
Try our Distance Learning research guide