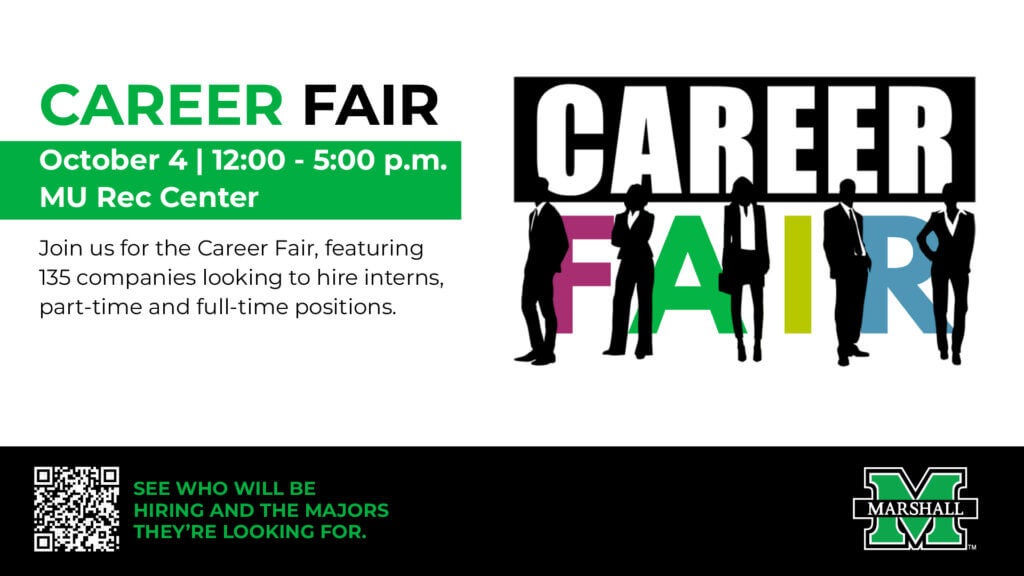 Marshall University's Office of Career Education and JCPenney at the Huntington Mall are teaming up to offer JCPenney Suit Up from 3 to 6 p.m. Sunday, Oct. 1.
Marshall students, faculty and staff can receive a 30% discount on business attire purchased during the event, including an additional 30% off discount on sale-priced professional wear. Staff members from the Office of Career Education and store employees will be on hand to offer insights into the latest career fashion trends, as well as the basics of appropriate business dress. This is an exclusive event for Marshall University students, alumni, faculty and staff only.  
"At the inaugural event, our students saved over $7,000 and walked away with great business attire," said Jennifer Brown, assistant director for student engagement and marketing for the Office of Career Education. "We chose this date because it's right before the Career Fair on campus. Confidence is key when networking or conducting a job interview. We are proud to partner with JCPenney and help students dress for success." 
Next week, Marshall's Office of Career Education will host a Career Fair, planned for noon to 5 p.m. Wednesday, Oct. 4, at the Rec Center on the Huntington campus.  135 companies will be on campus to hire for internships and full-time positions. The office also is hosting an Etiquette Dinner from 6:30 to 8 p.m. Tuesday, Oct. 17, in the Don Morris Room of the Memorial Student Center.  
"Recognizing that career development is a lifelong process, the mission of the Office of Career Education is to educate and support students as they explore and further understand themselves and career options, gain valuable experience, develop as professionals and launch their post-graduation career plans," Brown said. 
Contact Brown by e-mail at jennifer.brown@marshall.edu or visit  www.marshall.edu/careereducation for more information about Marshall's Office of Career Education, its services and events.
Recent Releases