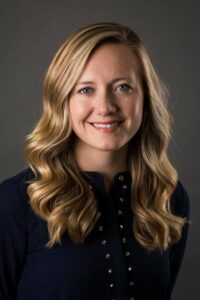 Part-Time Clinical Assistant Professor
Email: hannah.frazier@marshall.edu
Phone: 304-696-5613
Office Location: SOPT 117
Education:
DPT, Belmont University, 2018
Research/Scholarly Interests:
"A Comparison of Performance in Children with Known Balance Dysfunctions and Children Developing Typically on the Revised Pediatric Balance Scale (PBS-II)"; women's health
Teaching Philosophy:

As the field of healthcare continually advances, educators and clinicians must strive to stay actively engaged in current evidence and best practice to move the profession forward. It is my duty and desire to lead my students by example and help them understand the importance and responsibility of being a passionate, lifelong learner. Through my experiences as a student, clinician, clinical instructor, and teacher, I have developed various teaching strategies to meet the needs of students. I believe that all students learn differently, and it is my job as an instructor to adapt to meet their specific needs in order to maximize their potential as a learner. As an educator, I have the honor of serving my students as both a coach and a mentor. In these roles, I get to provide them a safe place to learn, make mistakes, apply corrections and encourage them toward success as they become colleagues of mine.  I am honored to have the benefit to teach the next generation and inspire them to respect and love the profession of physical therapy as I do.