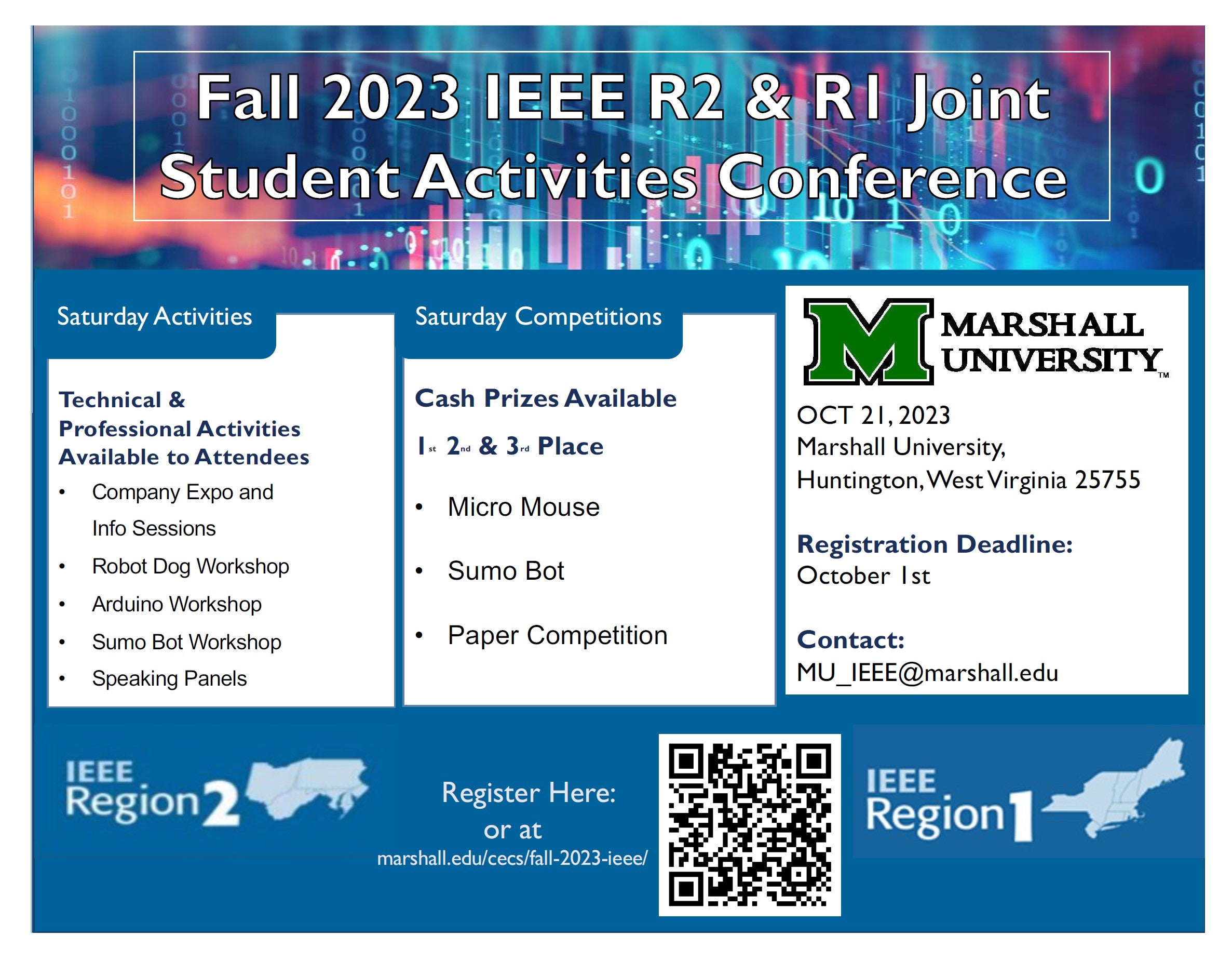 Thank you to our sponsors!
IEEE Providence Section
Engineers Club of Huntington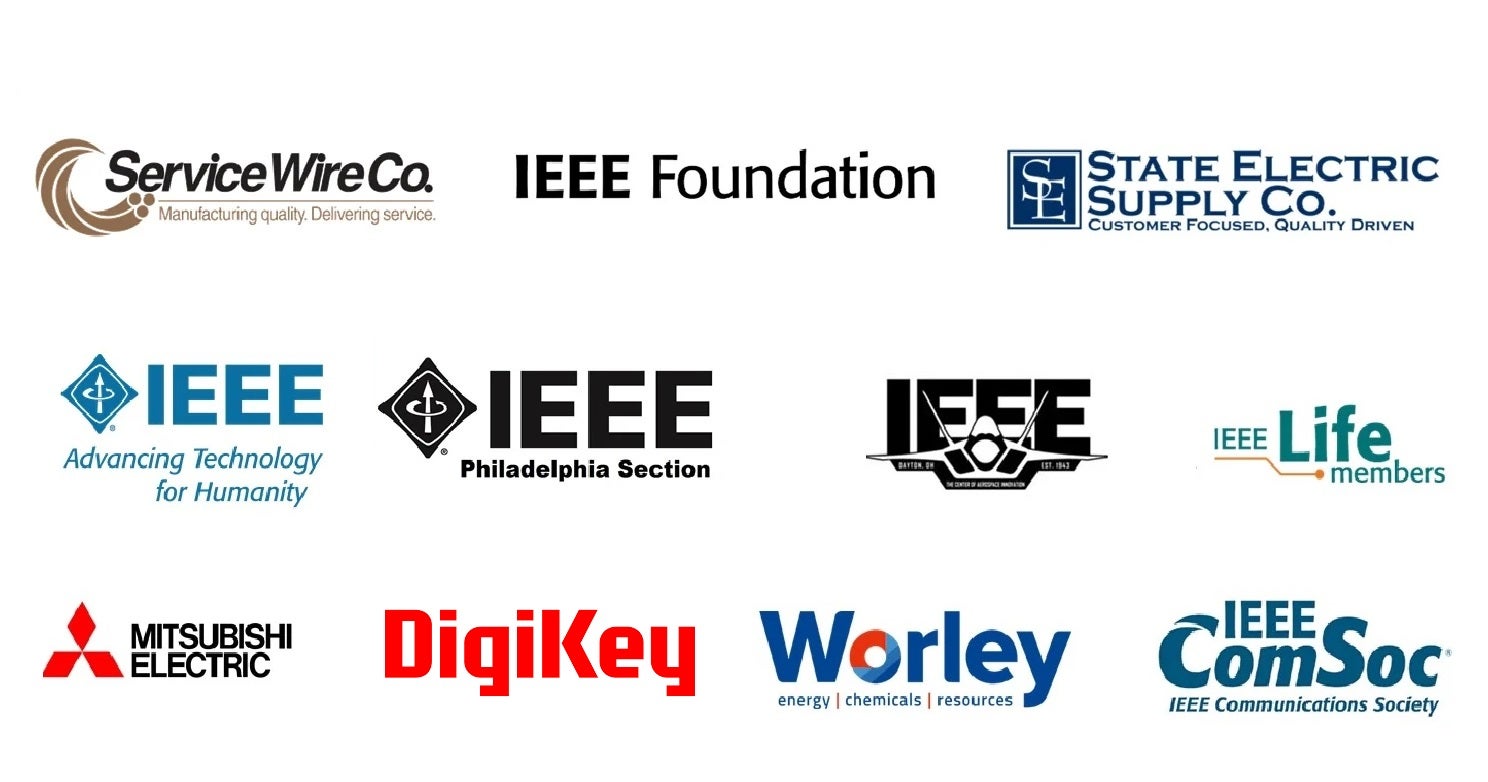 The Marshall University IEEE Student Chapter would like to invite you to the Fall 2023 IEEE Region 2 & Region 1 Joint Student Activities Conference between October 20-22, 2023. The conference will be hosted on Marshall University's main campus in Huntington, West Virginia. SAC23 will include student competitions, workshops, and networking opportunities.
Workshops
The SAC23 will have a range of workshops students can attend; which include Sumo, Arduino, Mandang, and Drone workshops. Each workshop has limited seating. Therefore, students must sign up as soon as possible to attend any workshops.
C

o

mpetitions 
Conference competitions will consist of a Paper competition, MicroMouse competitions, and SumoBot competitions. Each competition has cash prize money for the winners.
The Paper competitions consist of students submitting their work in a variety of areas. Student papers are judged based on written content and oral presentation. Winners will receive recognition and prizes for their work. Click HERE to view the Paper Competition Rules.
The Micromouse competition consists of teams/individuals designing and building an autonomous robotic "mouse" capable of traversing a maze from its specified corner to its center in the shortest time possible. Click HERE to view the MicroMouse Competition Rules.
The SumoBots Competition is one of the only competitions at the SAC that allows student teams to face-off directly against each other. Teams will prepare their fighters by building, designing, and coding a robot. The robot must act autonomously once the fight begins, and work to push the enemy robot outside of the arena in a sumo-style battle. Click HERE to view the Sumobot Competition Rules.
Networking
There are several opportunities for students to network with other IEEE members as well as other companies.  A Company Expo being hosted throughout the conference along with Companies presenting a 20-minute information session.  
Panels
SAC23 will also showcase panels focusing on "Student Engagement" for students and "Vtools Basics & Section Collaboration" for staff and counselors. 
Registration
You can register at the Weisberg Family Applied Engineering Complex (WAEC). Tables for registration in WAEC will be set up 3:30pm – 7:30pm.
After you have registered, we encourage you to join us for a fun board game night in WAEC room 1201. Snacks will be provided.
Student registration includes all SAC events, 2 nights in a quad room lodging, lunch on Saturday and banquet dinner on Saturday.
Hotel
When students check-in, they must have everyone in their room present. If you are below the age of 18, you must have an adult with you. The hotel provides free breakfast for Saturday and Sunday morning.
The hotel address is 1001 3rd Ave, Huntington, WV 25701
Schedule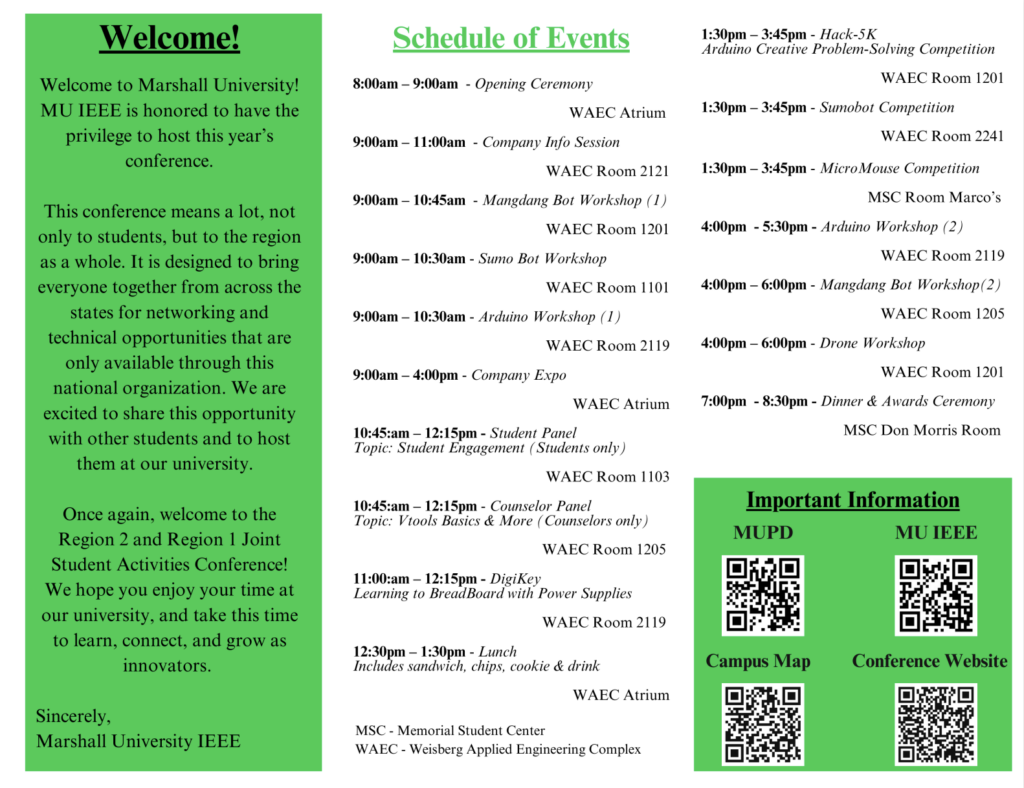 Sponsorship 
If you or your company would like to help sponsor this event or participate in the Company Expo, please see the SPONSORSHIP PACKET .
Contact
We look forward to seeing you at this year's conference. Please feel free to send this link to anyone that may be interested in attending this year's conference. If you have any questions or concerns, you may contact the above email or our student chapter president, Nicole Adkins (adkins1447@marshall.edu). 
Addresses & Parking
Hotel: 1001 3rd Avenue, Huntington, WV 25701
Weisberg Family Applied Engineering Complex: 1676 3rd Ave, Huntington, WV 25703
Parking: 1656 3rd Ave, Huntington, WV 25703