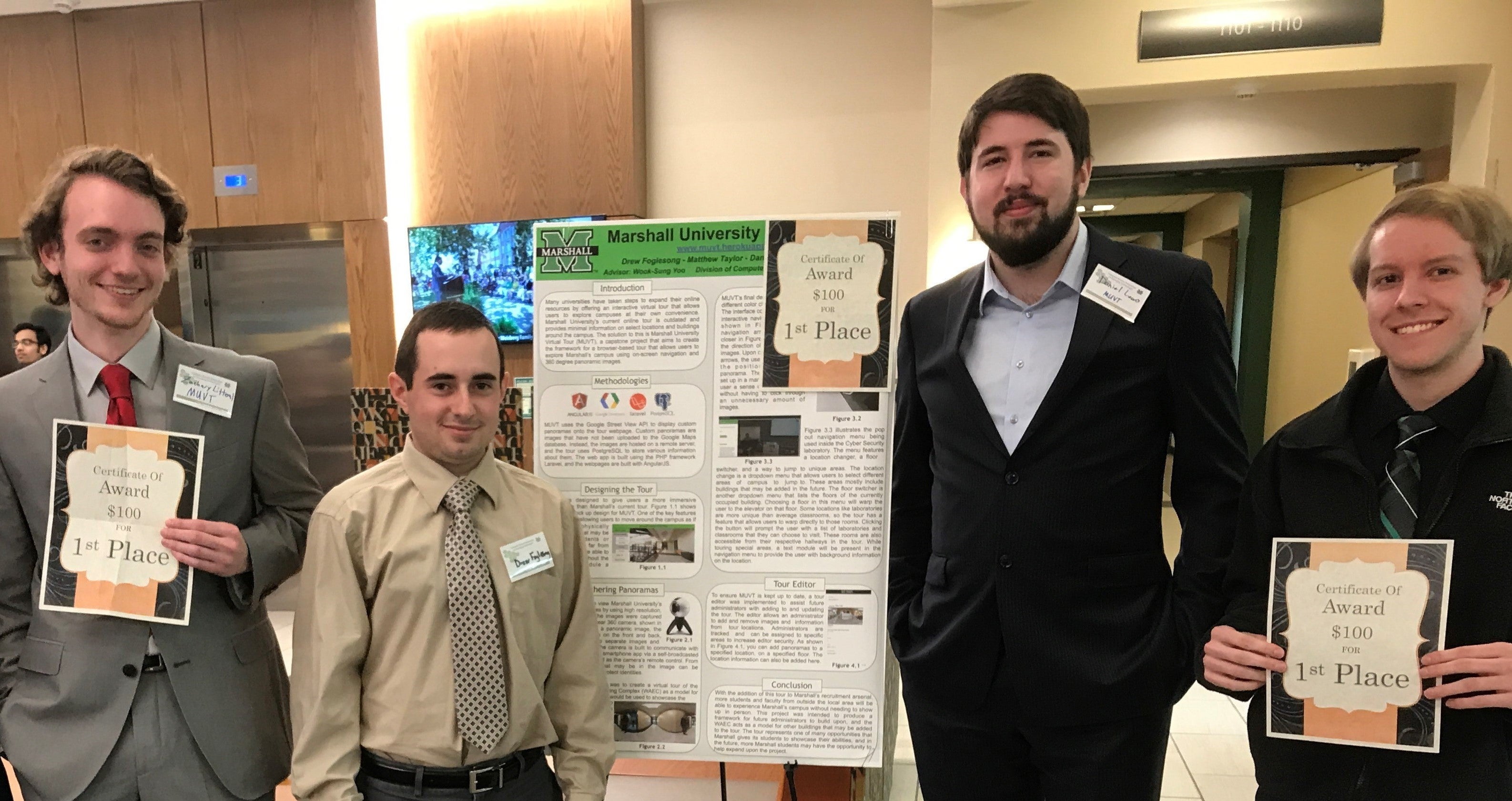 Members: Drew Foglesong, Matthew Taylor, Daniel Lewis, Zach Litteral

Advisor: Dr. Wook-Sung Yoo
Marshall University's current online campus tour provides the minimal information on select locations and buildings around the campus without interactive virtual tour. To solve this problem, a senior design project team created Marshall University Virtual Tour (MUVT) system, a framework for a browser-based tour that allows users to explore Marshall's campus using on-screen navigation and 360 degree panoramic images. MUVT uses Google's Street View API to create a panoramic viewer that can be used to navigate between different image nodes.
Users are able to explore outdoor areas as well as building interiors, and different locations of campus are accompanied by text modules that provide the user with background information. To ensure the tour stays relevant in the future, the framework offers the functionality to update the panoramas and locations to a more current version while preserving previous tour iterations. The panoramas are collected using the Samsung Gear 360 camera, which allows for full 360 degree capturing. By developing a flexible framework, MUVT can serve as a high quality example of a project that could also benefit other universities.