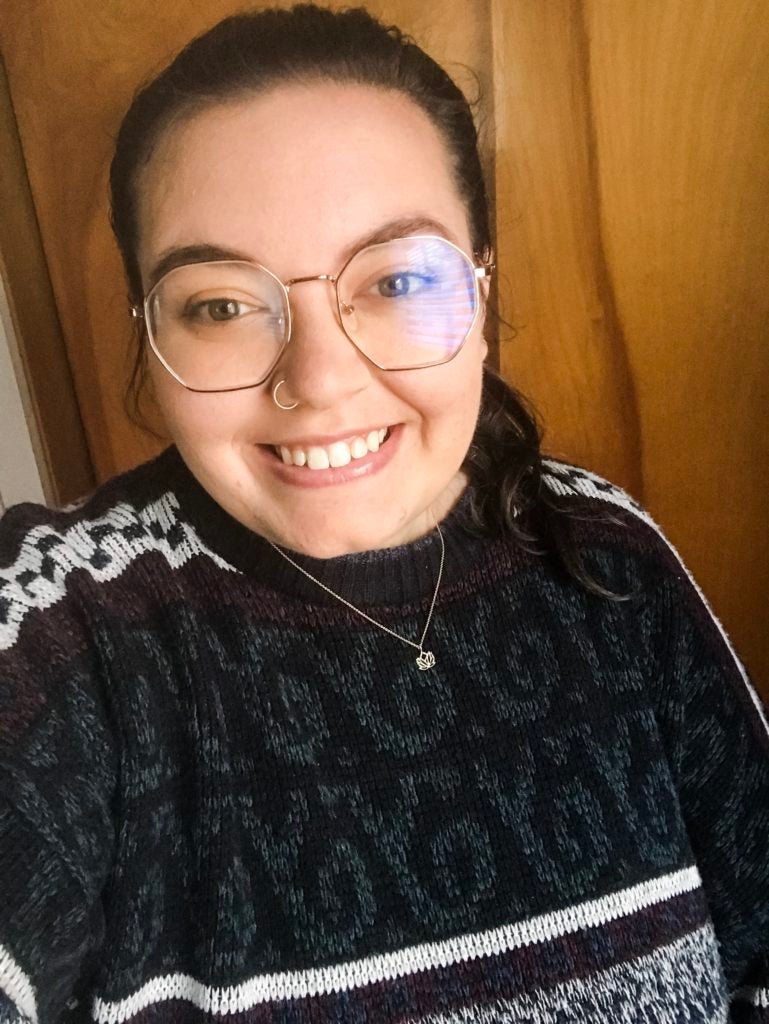 Hometown: Huntington, WV
Majors:
Creative Writing & Literary Studies
Minor:
Digital Humanities
Honors or awards:
Member of the Honors College and was a recipient of the Creative Discovery & Undergraduate Research Award
Alannah plans on taking a gap year before continuing her education.
When asked if there was
a particular course or memory that stands out
when looking back over her time as an English major she said:
"One time during my freshman year, Dr. Daniel Lewis decided to have class outside on a particularly beautiful day. We all just sat in the grass and we had class as usual, all a little bit happier. It was such a small moment, maybe only thirty minutes in the span of my college career, but I still remember it to this day. I was just getting used to college and I think that's when I knew I made the right decision majoring in English."

Congratulations, Alannah!