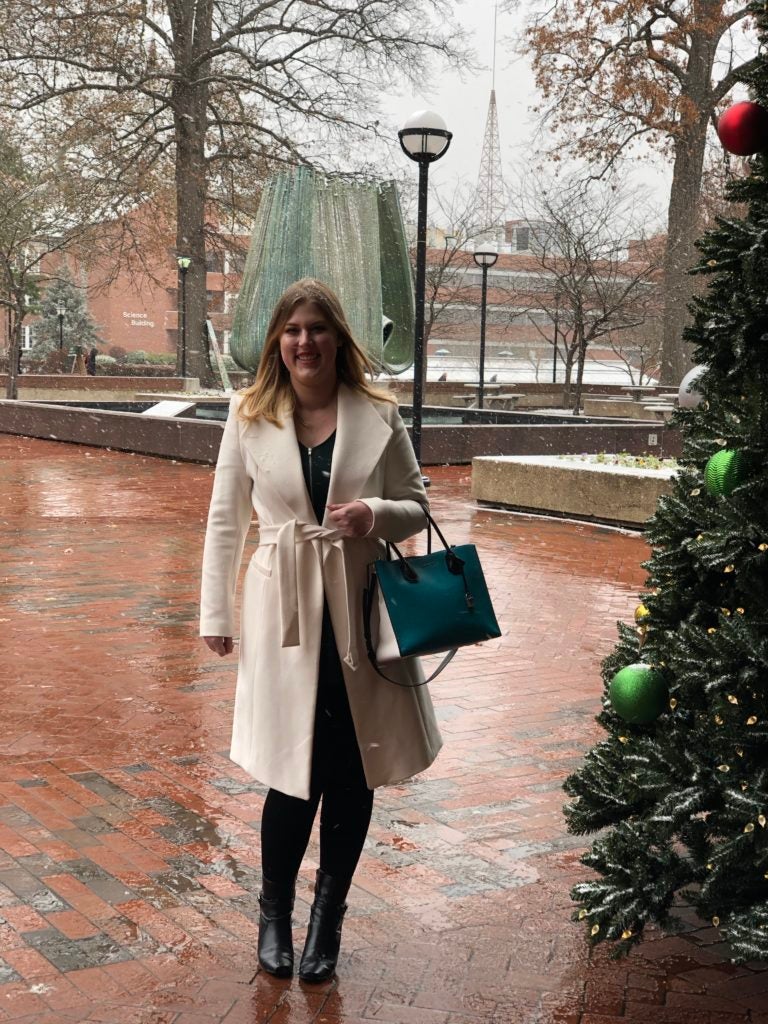 Hometown: Hurricane, WV
Majors:
English and Marketing
Minor:
Professional Writing
Honors or awards:
Phi Kappa Phi Fellowship Recipient, Phi Kappa Phi Student Vice President, Honors College Member, Member of Sigma Tau Delta and Beta Gamma Sigma Honor Societies
Future plans: "I will be staying at Marshall to earn my MBA in marketing while working on research with distinguished faculty to benefit the business world. Eventually, I hope to be accepted into a PhD program in marketing to become a professor and shape future business students. I am looking forward to using my English skills as an asset to my research while also studying important concepts within English and their relation to the field of marketing. In my free time, I hope to find ways to further explore my obsession with Harper Lee and Truman Capote."
When asked if there was
a particular course or memory that stands out
when looking back over her time as an English major she said:
"Throughout my undergrad career in two fields of study, all of my English courses stand out as my favorite and most impactful experiences. Though it was very challenging, I definitely enjoyed my Capstone course because I was able to combine my knowledge from past courses about various genres and time periods to research and write about a topic that fascinates me. I loved collaborating with my classmates and greatly appreciated the support of my past professors who helped me develop the skills necessary to complete my project, titled "A Mockingbird Killed in Cold Blood: Harper Lee's 'Anxiety of Authorship' and the Reception of Female Writers."

Congratulations, Allison!