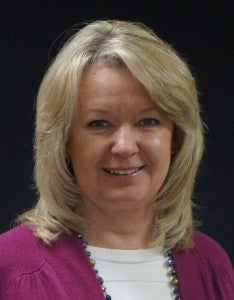 I am honored to share with you the many wonderful things that have made the Higher Education for Learning Problems (H.E.L.P.) Program a nationally recognized center of excellence.  Located in Myers Hall, on the campus of Marshall University, in Huntington, WV, our center is a fee-based comprehensive support program for individuals diagnosed with Specific Learning Disabilities and/or Attention Deficit Hyperactivity Disorder.   The H.E.L.P. staff includes learning specialist, graduate assistants, and professional staff members who provide students with individualized academic support and guidance.  In addition, the center provides a resourceful, structured, learning environment to meet the needs of all involved.
As you navigate our website you will learn about the many facets of our program including College H.E.L.P., Skills Development, Community H.E.L.P., Diagnostic Services, Medical H.E.L.P., and Summer Prep.  As each of our divisions continues to grow and develop, we are working to maintain the good work that has spanned over three decades.
In closing, I hope you will find this website informative and we are available to answer your questions by email and phone. We also invite you to contact us and schedule a visit to our facility for a first-hand view of the uniqueness of this program.
Debbie Painter, M.A.
Director
Marshall University H.E.L.P. Center