We sincerely welcome you to the Office of Intercultural Affairs (OIA) established in 2014 to nurture students as they aspire to become "citizens of the world." Our mission is to create an environment providing progressive learning experiences necessary to assist our students in the acquisition of skills, knowledge, and practices to successfully live, work and contribute to the well-being of others in a global society. We do so by creating student engagement initiatives, progressive and experiential educational programs, and highly individualized advising. We will create a diverse university of respect, learning, inclusion, and engagement.
—Maurice R. Cooley, Associate Vice President of Intercultural Affairs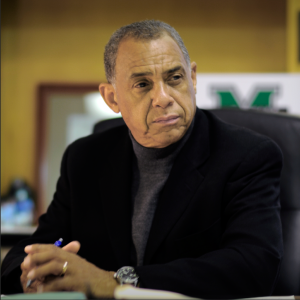 Our Mission
To provide university and community information, resource assistance, and guidance services
To present intensive and individualized advising for optimum academic and personal success
To implement an environment for students to establish close and engaging relationships across identities, including nationality, ethnicity, race, sexual orientation, gender identification, or religion.
To maintain connections to university and community clubs and organizations
To grant assistance and support for the development of intercultural programming
"A Home Away from Home"