The MU Bookstore is a contract operation managed by Follett College Stores, Mike Campbell, Manager.   The Bookstore serves student needs for both required and optional course materials.  They also offer a broad selection of convenience items, campus wear, and Marshall University officially licensed gifts.  The contract is administered by the Student Center manager.  Shop the Bookstore online.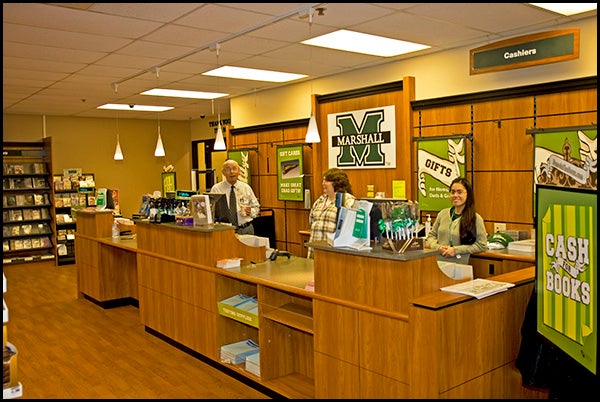 MU Bookstore Hours
Spring & Fall Terms
Monday – Thursday     8:00 A.M. – 5:30 P.M.
Friday                           8:00 A.M. – 5:00 P.M.
Saturday                     10:00 A.M. – 2:00 P.M.
Sunday                                            CLOSED
 Summer
 Monday – Friday      8:00 A.M. – 4:30 P.M.
Saturday – Sunday                    CLOSED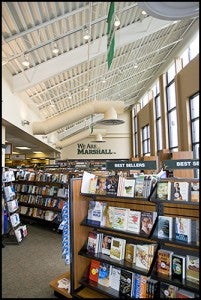 Local: 304-696-3622                 Toll-Free: 800-547-1262                 Fax: 304-696-3623