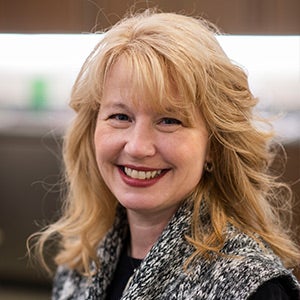 SKH 328
304-696-8806
Biography
Karrie Lykins is a Huntington native and a graduate of Marshall University where she received her Bachelor of Science degree in Mathematics. She has worked in various accounting and administrative roles throughout her career.
Karrie joined the Marshall University School of Pharmacy in October 2018 as Administrative Assistant. She provides support in the areas of purchasing, human resources, and  logistics.
In her spare time, Karrie is an avid artist and photographer.