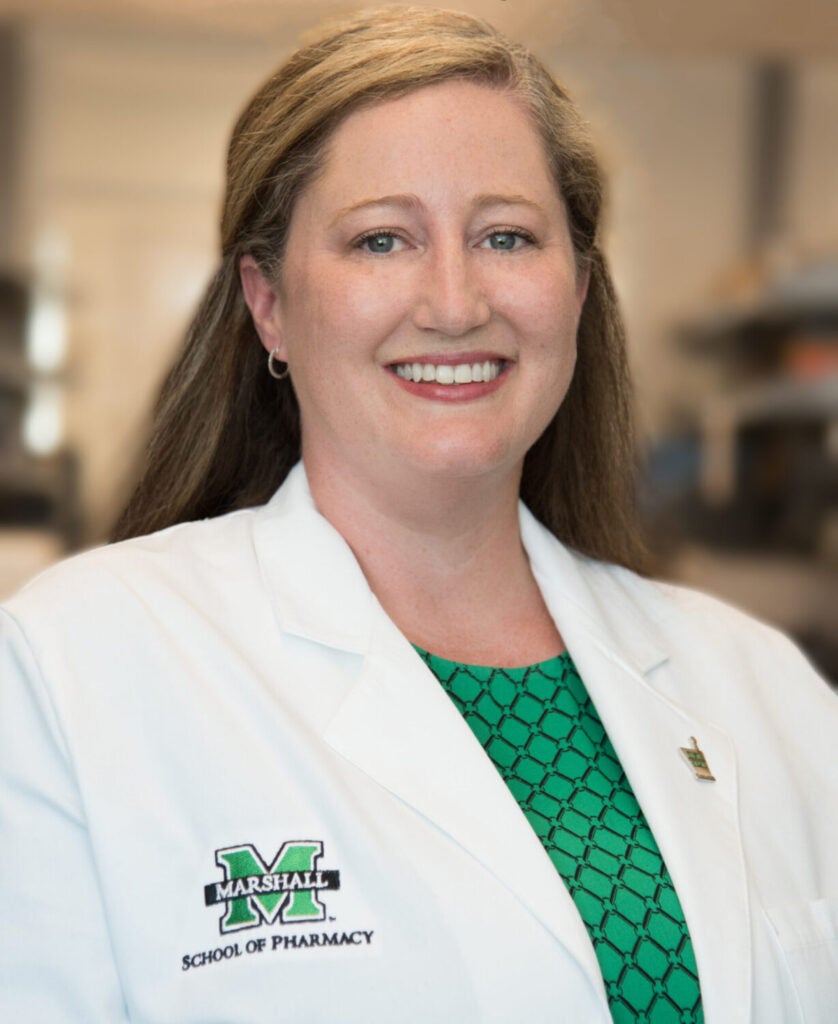 SKH 339
304-696-6057
Biography
Biography: Dr. Varney earned her B.S. in Biology from West Liberty University, where she received WLU's highest scholarship designation of Elbin Scholar. In addition to her induction into the National Science Honorary, Chi Beta Phi, she attained competitive research internships through the WV-INBRE program. Having earned her Ph.D. in Biomedical Sciences from Marshall University in 2010, Dr. Varney is a proud member of the Marshall family. During her graduate education, she was awarded multiple WV NASA Space Grant Consortium grants to fund her research. In her final year of predoctoral work, Dr. Varney was named West Virginia Graduate Researcher of the Year.
From 2011 until 2016 Dr. Varney held a postdoctoral fellowship at Cincinnati Children's Hospital Medical Center where she participated in a NIEHS T32 training and career development program. During this time, she received mentored training in Preparing Future Faculty and taught at the University of Cincinnati and Cincinnati State Community and Technical College. In 2016, Dr. Varney was recruited to West Virginia University as a Research Instructor. She received pilot grant funding from WV-EPSCoR to begin independent research. Promoted to Research Assistant Professor in 2017, she acquired research funding from WVU-PSCoR and the WVU Vaccine Development Center. A team for which she is a Co-Investigator was also awarded an NIH R01 grant. Dr. Varney participated in the Teaching Scholar's Program at WVU and taught undergraduate, graduate, and professional students within the School of Medicine and School of Pharmacy. She joined Marshall University as an Assistant Professor in 2019 and was named interim Assistant Dean of Assessment in 2022.
Research: Dr. Varney's research program focuses on the host immune response to vaccination and microbial infection, especially as it pertains to hematopoietic stem and progenitor cell biology. Her long-term objective is to inform the design of future vaccines such that they capitalize on immune protection capabilities of hematopoietic stem and progenitor cells while also preventing unnecessary damage to these cells over a lifetime.
Publications: https://www.ncbi.nlm.nih.gov/myncbi/14UIhdcCu9JkT/bibliography/public/
Scientific Community Involvement: Dr. Varney has held memberships in the following professional science societies: American Association for Cancer Research, American Society of Human Genetics, American Association of Immunologists, and American Society of Microbiology. Additionally, she currently serves as the secretary of the West Virginia chapter of the Association for Women in Science.
B.S. in Biology - West Liberty University
Ph.D. in Biomedical Sciences - Marshall University - 2010