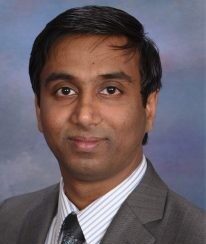 SKH 245
304-696-7380
Biography
Dr. Nandini Manne received his undergraduate degree in Bachelor of Veterinary Science (first professional degree equivalent to DVM) from Sri Venkateswara Veterinary University, India in 2008. He later received his MS (2011) in Biological Sciences and Ph.D (2014) in Biomedical Sciences from Marshall University. Dr. Manne had also undergone post-doctoral training (2014-1016) in the field of Pharmacology and Toxicology at School of Pharmacy, Marshall University. Dr. Manne served as assistant professor in the Department of Public Health at Marshall University between fall 2016 and spring 2022, and as an associate professor in fall 2022 where he taught courses in biostatistics, community health and chronic diseases. He was also the director for applied learning experience and integrative learning experience for the MPH program and oversaw the program's self-study process. Dr. Manne currently serves as an associate professor in the Department of Pharmacy Practice, Administration, and Research and also oversees the school's assessment program and accreditation process.
Dr. Manne's teaching interests include the areas of healthcare ethics, biostatistics, pharmacoepidemiology, veterinary pharmacology, and toxicology.
Dr. Manne has authored/co-authored more than 25 peer reviewed publications and presented his research on several occasions at national and international meetings. His current research interests include addressing substance use disorder through reduction in gaps associated with access to treatment and recovery services. He currently serves as an advisory board member for the Harm Reduction Program at Cabell Huntington Health Department and for the Quick Response Team Project at Cabell County Emergency Medical Services.
Click here for a list of publications.